Official PA daily and Fatah Facebook post map of "Palestine" erasing Israel made from fruit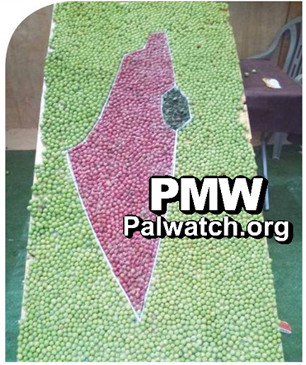 Headline: "First Cherry and Local Produce Festival in Kafr Ra'i (south of Jenin –Ed.)"
The picture shows the PA map of "Palestine" that includes all of the PA areas as well as Israel made of fruit. The same map was also posted on the official Fatah Facebook page on the same day.