Following PMW's findings on PA salaries to terrorists, British government reviewing UK aid to Palestinians
Following PMW's findings on PA salaries to terrorists,
British government reviewing UK aid to Palestinians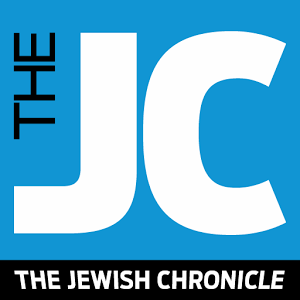 By Sandy Rashty, June 9, 2016
The UK government has launched a review into its funding of the Palestinian territories.
The decision to look at how British taxpayers' money is being spent in the region came after it was
alleged that funds were going towards incitement projects and the payment of so-called "salaries" to convicted Palestinian terrorists by the Palestinian Authority (PA)
[based on PMW findings, see PMW's report
The PA's Billion Dollar Fraud
from April 27, 2016, as well as reported in the
Daily Mail
on 27 March, 2016, Ed.].
Justine Greening, the Secretary of State for International Development, is in charge of the review. She is expected to announce its findings by the autumn.
A spokesman said: "The Department for International Development is already undertaking a review of its programme in the Occupied Palestinian Territories as part of its Bilateral Aid Review, to consider how it can best support progress towards a negotiated two-state solution."
In the light of the review, Ms Greening has been contacted by senior figures from both the Conservative Friends of Israel and Labour Friends of Israel.
Sir Eric Pickles, chairman of CFI, said he had discussed the review with Ms Greening. The former cabinet minister said: "We don't want to see money cut to people living under the PA but it would be much more sensible to start moving funding to something that encourages the peace process, that makes the possibility of a two-state solution more likely."
Last week, Sir Eric sent Ms Greening a list of suggested co-existence projects for UK funding, including Save A Child's Heart (SACH), an NGO which brings children to Israel for emergency heart surgery. More than 50 per cent of the 4,000 children who have been treated are from Gaza and the West Bank.
Sir Eric said: "I have asked if we can focus more funding more on projects that are committed to peace, and less on institutions. She has been very receptive to it."
In response, Ms Greening wrote: "I am supportive of projects which bring together Palestinians and Israelis, and foster inter-community understanding. Going forward, my intention is for Her Majesty's Government to do more on this agenda, and I have asked my officials to rapidly explore options."
The call to support co-existence projects including SACH was echoed by Joan Ryan, chair of LFI. In a letter to Ms
Greening on Wednesday, Ms Ryan expressed disappointment at Mr Cameron's decision to reject her call for an independent inquiry into UK funding in the territories.
Speaking ahead of a parliamentary debate on foreign spending, which is set to take place on Monday, she said: "Unfortunately, he chose not to take up my suggestion. I believe such an inquiry might still be a better, more dispassionate and enlightening environment in which to conduct this discussion."
Ms Ryan, Labour MP for Enfield North, added: "The Palestinian Authority's deplorable record on incitement and its continuing involvement in the payment of salaries to convicted terrorists must call into question whether it is the best recipient of aid which is supposed to further Britain's goal of a two-state solution."
She criticised the "pitiable" amount of spending on Israeli-Palestinian "coexistence" projects.
[http://www.thejc.com/news/uk-news/159126/government-reviewing-uk-aid-palestinians]