Fatah official participates in "Martyrdom celebrations" with family of "heroic" terrorist who murdered Israeli civilian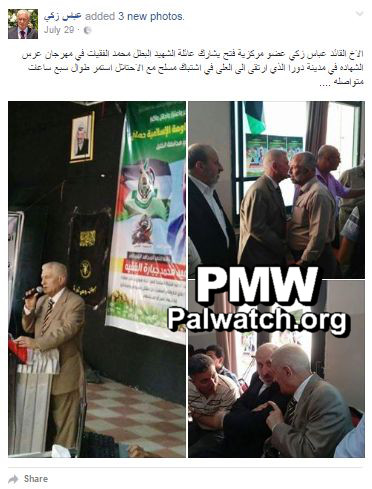 Pictures and text posted on the Facebook page of Fatah Central Committee member Abbas Zaki
Posted text:
"Brother leader Fatah Central Committee member Abbas Zaki participates in the Martyrdom (
Shahada
) celebration in Dura together with the family of heroic Martyr (
Shahid
) Muhammad Al-Faqiat (sic., Al-Faqih), who ascended to Heaven during an armed conflict with the occupation that lasted for seven full hours."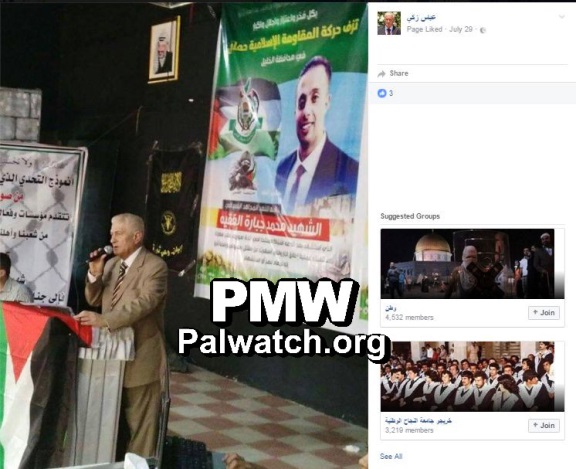 In the picture Zaki is seen speaking at the event in Dura for terrorist Muhammad Al-Faqih.
Text on the banner behind the podium:
"With great glory, splendor, and majesty the Islamic resistance movement Hamas in the Hebron district celebrates… (unclear sentence –Ed.) Martyr (Shahid) Muhammad Jabara Al-Faqih"
The following two pictures show Zaki at the event in Dura for Al-Faqih.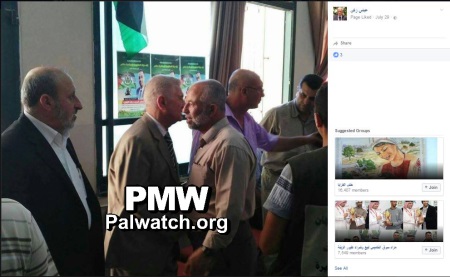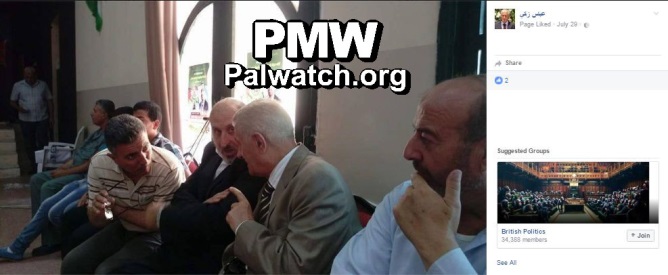 Muhammad Al-Faqih
, 29-year-old Hamas terrorist who had previously been imprisoned for planning terror attacks when affiliated with the Islamic Jihad, and Muhammad Amira, terrorist and a member of the PA police force, murdered Rabbi Michael Mark, a 48-year-old father of ten, in a shooting attack on July 1, 2016 on Route 60 in the southern Har Hebron region. Al-Faqih opened fire on the Mark family's car causing the vehicle to overturn and crash. Amira was driving the car from which Al-Faqih shot at them. Rabbi Mark's wife Chava, 40, was also seriously wounded in the attack, and two of their children were injured – their daughter Tehila, 15, and their son Pedayah, 16. Al-Faqih and Amira fled the scene, but were located by the Israeli army on July 27, 2016. Al-Faqih resisted arrest and shot at the soldiers from his home where he had barricaded himself. Al-Faqih was killed when the Israeli soldiers shot an anti-tank missile and other artillery at his house. Amira was arrested.