Pillow shows map of Palestine replacing Israel and key of return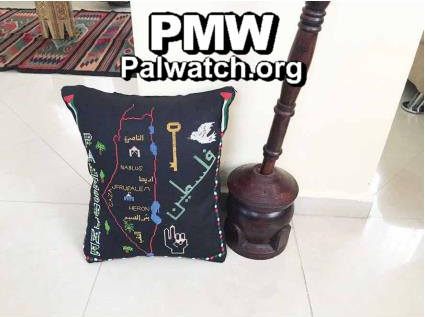 Headline:
"The home of Kifah Dweikat – embassy of the Palestinian heritage"
The picture shows one of the items in Palestinian civilian Kifah Dweikat's home, a pillow bearing the PA map of "Palestine" that presents all of Israel as "Palestine" together with the PA areas. To the right of the map is written "Palestine," and above it appears the key of return. The names of the following cities are written on the map: Nazareth, Nablus, Jericho, Jerusalem, Gaza, Hebron, and Be'er Sheva.