PA National Security Forces post image of Palestinian football player wearing map of "Palestine"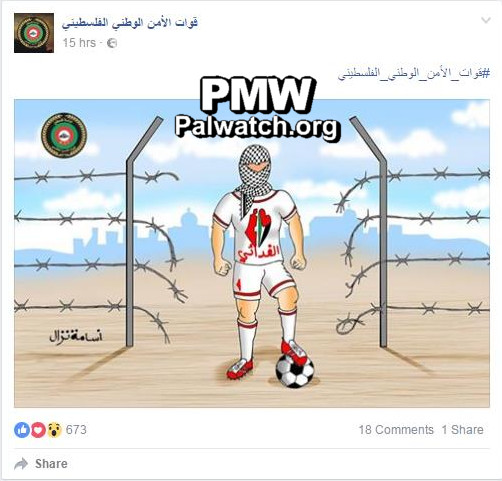 Posted text: "#[PA_]Palestinian_National_Security_Forces"

The image, which bears the PA National Security Forces logo, shows a Palestinian national football team player, as identified by the word on his jersey: "Fida'I," which means self-sacrificing fighter, and is the name of the national team.

On his shirt and shorts appears the PA map of "Palestine" that presents all of Israel as "Palestine" together with the PA areas, the shirt also shows a heart-shaped Palestinian flag.

The player's face is masked in a keffiyeh, an Arab headdress, and he is shown posing with his foot on a football after breaking through a barbed wire fence.