Fatah video posted on its Facebook page glorifies arch-terrorist Abu Jihad and his acts of murder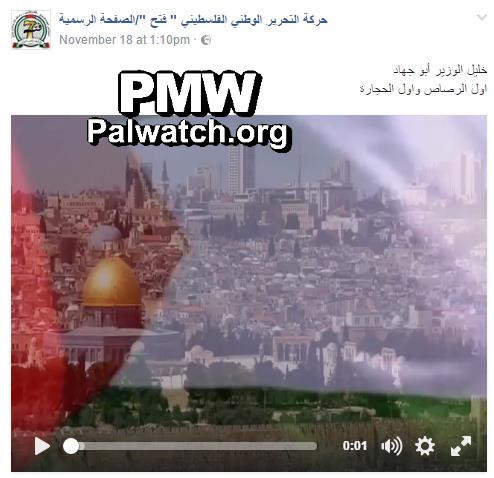 Text and video posted on the official Fatah Facebook page
Posted text: "Khalil Al-Wazir Abu Jihad, the first bullet and the first stone"
The official Fatah Facebook page posted a video honoring Abu Jihad.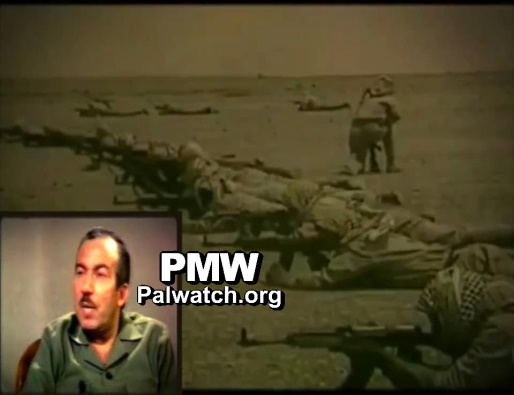 The first screenshot from the video shows military training, with Abu Jihad seen in the corner.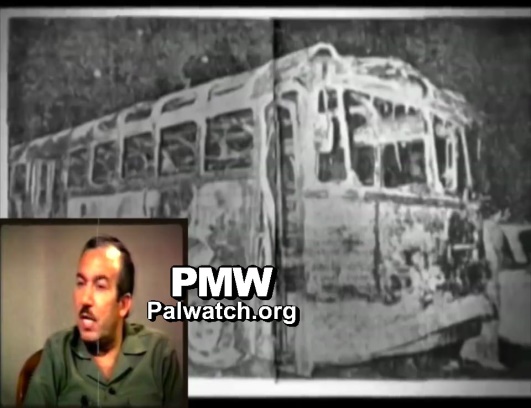 The second screenshot shows the burnt out bus from the Coastal Road Massacre, the most lethal terror attack in Israel's history in which 37 civilians were murdered, 12 of them children. Abu Jihad's picture is seen in the corner.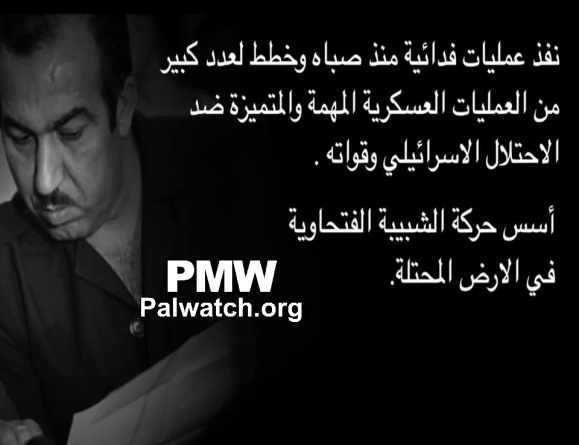 The third screenshot shows Abu Jihad.
Text on third screenshot:
"He carried out self-sacrifice operations from his youth, and planned many significant and outstanding military operations against the Israeli occupation and its forces. He founded the Fatah Shabiba [youth] movement in the occupied land."
Abu Jihad (Khalil Al-Wazir)
was a founder of Fatah and deputy to Yasser Arafat. He headed the PLO terror organization's military wing and also planned many deadly Fatah terror attacks in the 1960's - 1980's. These attacks, which killed a total of 125 Israelis, included the most lethal in Israeli history - the hijacking of a bus and killing of 37 civilians, 12 of them children.

Coastal Road Massacre - In March 1978, a group of Fatah terrorists from Lebanon led by Dalal Mughrabi hijacked a bus on Israel's Coastal Highway. Confronted by the Israeli army, the terrorists killed many of the passengers on the bus, in total 37 civilians,12 of them children, and wounded more than 70. The attack, orchestrated by arch-terrorist Abu Jihad (Khalil Al-Wazir), is known in Israel as the Coastal Road Massacre.