PA National Forces FB post depicts Israeli and PA cities as part of "Palestine"
Image posted on the Facebook page of the PA National Security Forces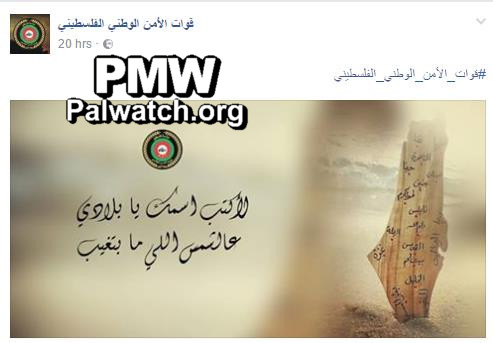 The image shows the PA map of "Palestine" that presents all of Israel as "Palestine" together with the PA areas. On the map are written the names of cities in the PA areas as well as in Israel.
Posted text:
"#The_[PA_]Palestinian_National_Security_Forces"

Text on image:

"My land, I will write your name on the sun that does not set"