Fatah FB post glorifying first Intifada shows children being taught to shoot
Images and text posted on the official Fatah Facebook page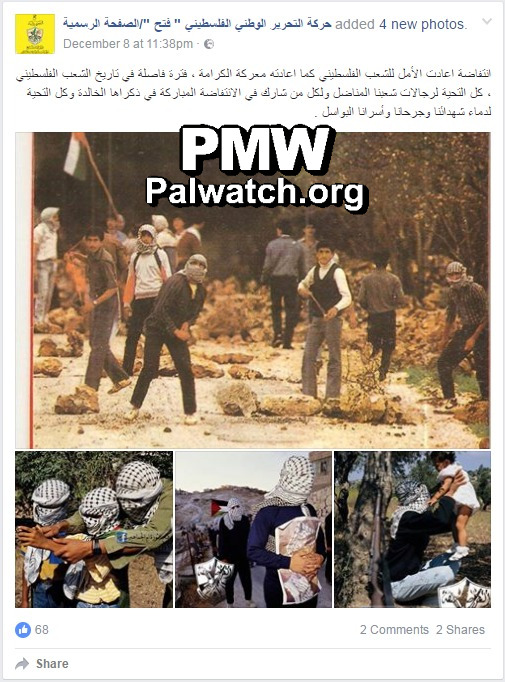 Posted text:
"An intifada that returned the hope to the Palestinian people like the Karameh Battle (a battle in Jordan in 1968, see note below –Ed.) returned [it], a turning period in the history of the Palestinian people. All of the blessings to the men of our people and to all those who took part in the blessed [first ] Intifada (i.e., Palestinian wave of violence and terror against Israel, 1987-1993) on the eternal anniversary, and all of the blessings to the blood of our Martyrs (
Shahids
), our wounded and our brave prisoners."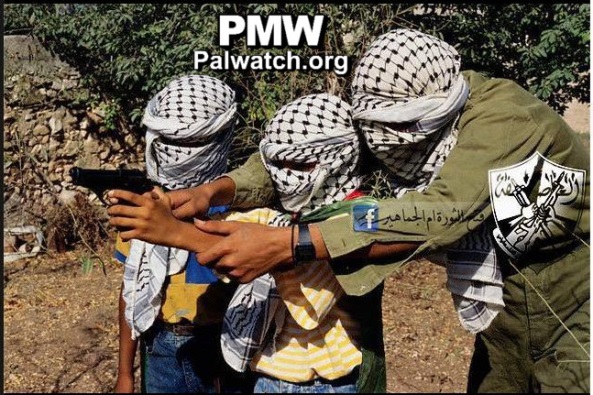 The image shows two children masked with keffiyehs (Arab headdresses) being instructed by a man in a keffiyeh on how to shoot a handgun.
The Karameh battle, or Al-Karameh - On March 21, 1968, Israeli army forces attacked the town of Karameh in Jordan, where Fatah terrorists had been launching attacks on Israel. Although Israel prevailed militarily, Arafat used the event for propaganda purposes, declaring the battle a great victory that erased the disgrace of the 1967 Six Day War defeat.