PA National Security Forces FB post features monument of "Palestine" replacing Israel
Text and image posted on the Facebook page of the PA National Security Forces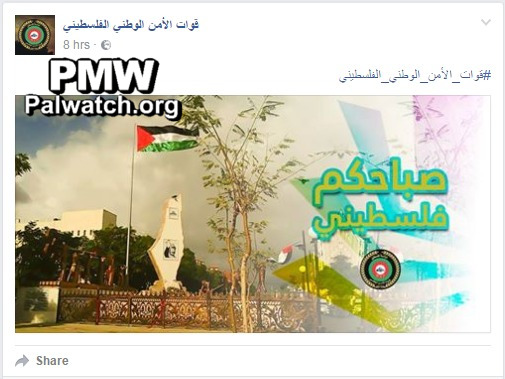 The image shows a monument shaped as the PA map of "Palestine" that presents all of Israel as "Palestine" together with the PA areas. On the center of the monument is a picture of Yasser Arafat, and the Palestinian flag is flying over it.

Text on image:
"Good morning"
Under the text appears the logo of the PA Security Forces.
Posted text:
"#Palestinian_[PA_]National_Security_Forces"