Palestinians protest against PA security co-operation with Israel in arresting terror cell, demand to stop "persecuting and arresting resistance members"
Headline: "With pictures – dozens protest in Ramallah: The rifle of Martyr Basel 'represents us'"
"Dozens of citizens participated in a mass-participant procession that traversed the streets of Ramallah. During [the procession], the participants demanded to cease persecuting and arresting the resistance members, as they put it.
The procession took place after the court held a discussion on the case of five young people, including Basel Al-A'araj (i.e., head of a terror cell) who died as a Martyr (
Shahid
) due to an [Israeli] invasion of Ramallah on Monday [March 6, 2017], while the [other] four young people are still being detained by the occupation forces.
It should be noted that the Palestinian legal system attributed charges of 'possession of a weapon without a permit and endangering human life' to the five young people, but the charges that were attributed to Martyr Al-A'araj were cancelled due to his death as a Martyr.
A video clip was posted on social media in which police officers are seen hitting young men and women."
The article includes several pictures from the protest.
The first picture shows protesters holding various signs bearing messages, such as "The [Palestinian] Authority of Shame" which criticizes the Palestinian Authority, and "The mercenaries of the security coordination" which criticizes the PA Security Forces for cooperating with Israel.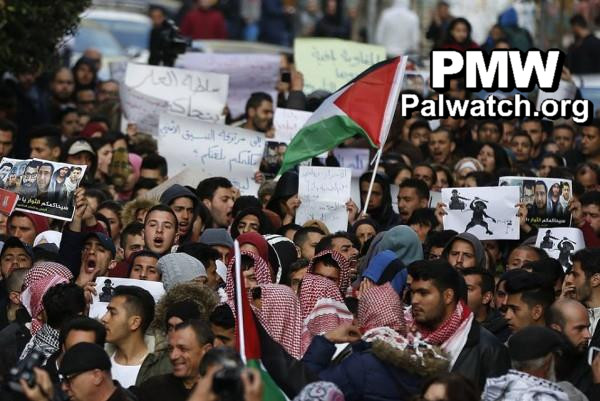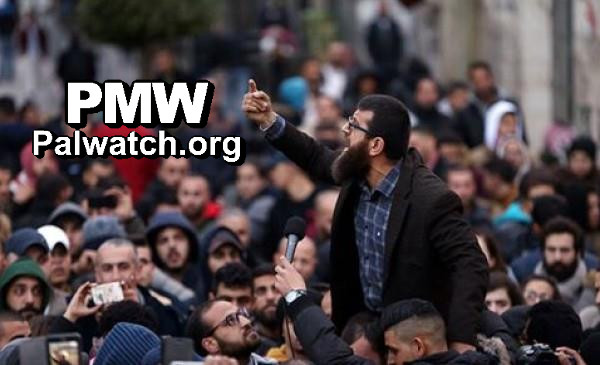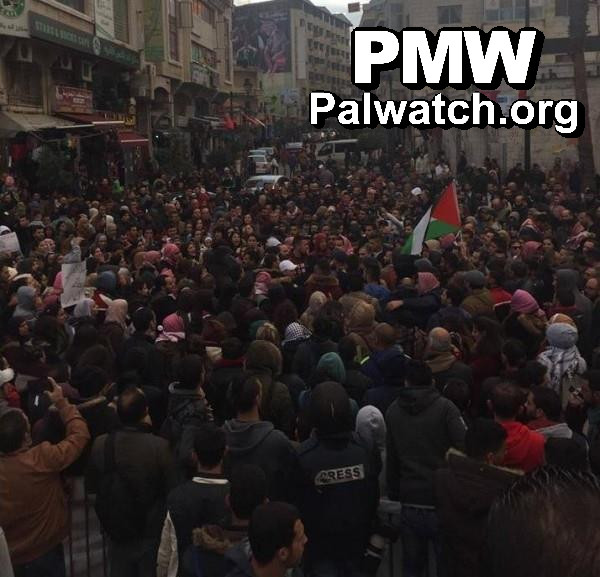 Basel Al-A'araj – head of a Palestinian terror cell that planned to attack Israeli targets. Al-A'araj and his cell were arrested by the PA Security Forces in spring 2016 and held in prison until they were released on Sept. 9, 2016, largely due to a public Palestinian campaign. Israeli soldiers tried to arrest Al-A'araj in El-Bireh on March 6, 2017, but he resisted and opened fire on them at which point they shot and killed him.