Girl's poem repeats PA libel that Israel murdered Arafat
by Itamar Marcus and Nan Jacques Zilberdik
|
PA brainwashing works:
Girl's poem repeats libel that Israel murdered Arafat:
"The treacherous occupier killed you [Arafat]...
They poisoned you"
PA Minister of Education guest on PA TV kids' show
by Itamar Marcus and Nan Jacques Zilberdik
The Palestinian Authority frequently publishes libels that
demonize
Israel and the Jews in its ongoing attempts to train the Palestinian population to reject peace with Israel. One such libel claims that
Israel poisoned Arafat to death
.
The spreading of this libel has become so successful that even children reiterate it. In an episode of official PA TV's children's program The Best Home, a girl repeated the libel in a poem she had written, while the show's guest PA Minister of Education Sabri Saidam listened: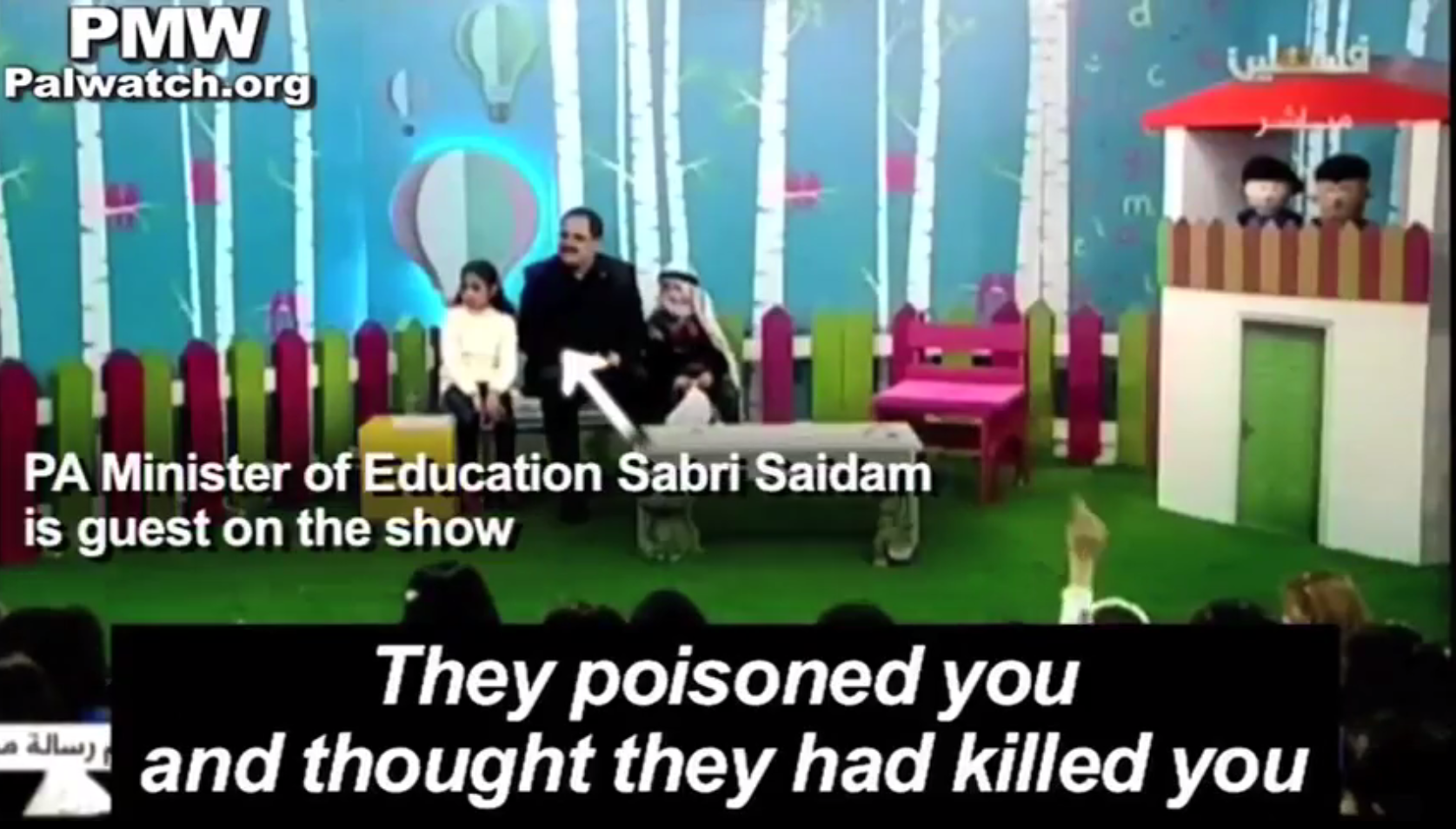 Palestinian girl: "On the occasion of Arafat's death, I wrote a poem and I would like to read it:
The treacherous occupier killed you
In order to destroy and take over this land
They poisoned you and thought they had killed you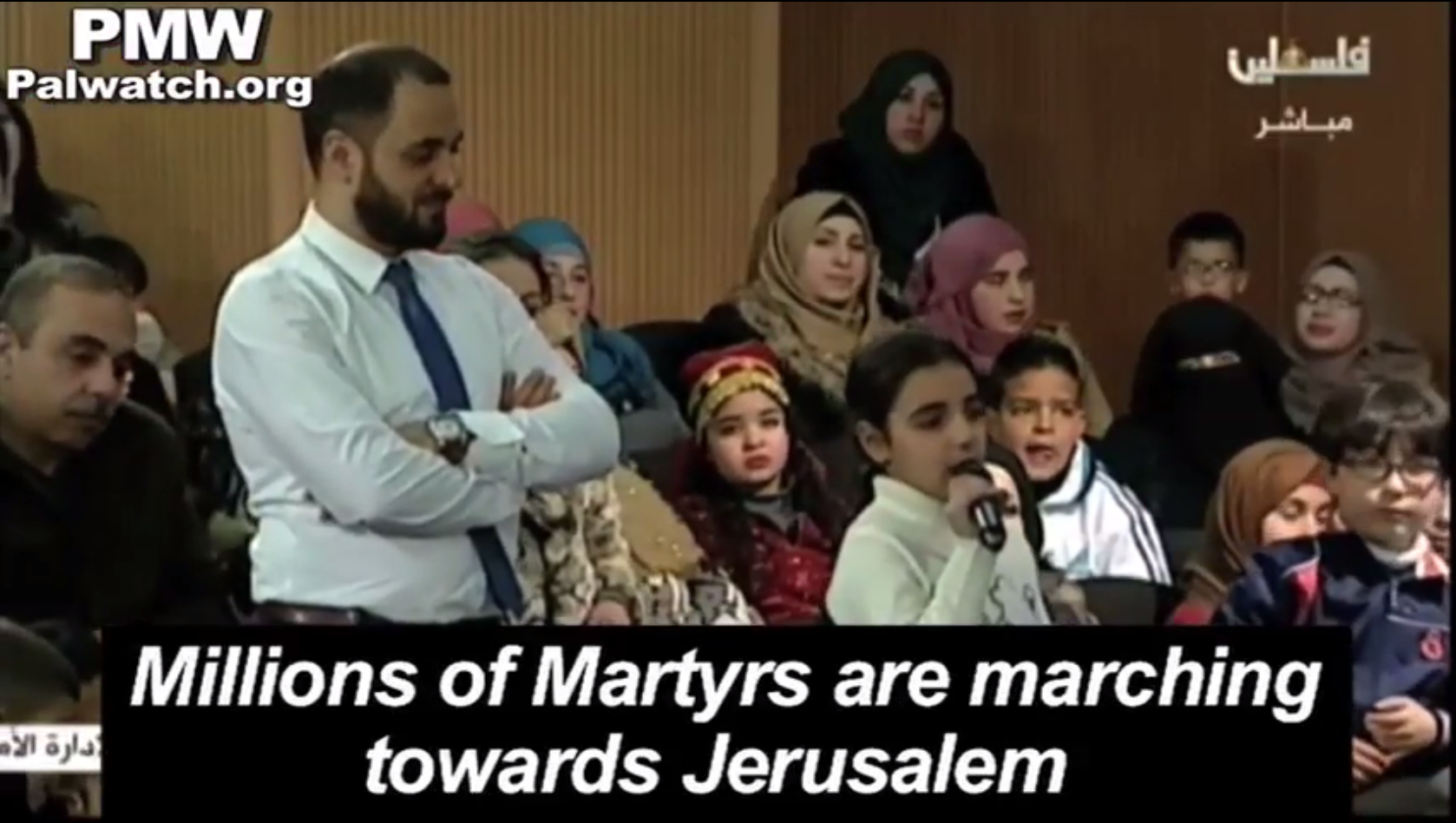 They did not know that all [our] people love you and follow your path
So that we will liberate Palestine
We will always stand firm until all of Palestine is liberated
Millions of Martyrs are marching towards Jerusalem"
PA TV host:"Bravo!"
[Official PA TV, The Best Home, March 17, 2017]
The week before this episode aired, an op-ed in the official PA daily stated that former Israeli Prime Minister Ariel Sharon "assassinated him [Arafat] with poison." [Official PA daily Al-Hayat Al-Jadida, March 6, 2017]
When Yasser Arafat died in November 2004, the PA spread the libel that Israel poisoned and murdered him. The circumstances surrounding Arafat's death remain unclear but medical investigations have refuted the claims that he was poisoned. Nevertheless, the PA continues to blame Israel for Arafat's death without any proof or backing for this claim.
Click to read more.