PA TV glorifies terrorist who participated in 2000 Ramallah lynching of 2 Israelis as a "heroic prisoner"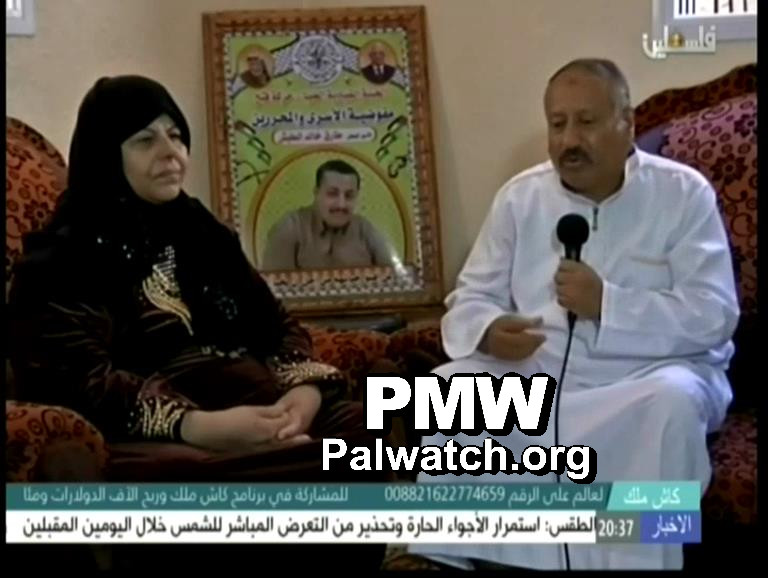 Official PA TV program
Giants of Endurance

Official PA TV host: "Honored viewers, we are now at the home of heroic prisoner Tareq Al-Tabsh (i.e., terrorist, participated in Ramallah lynch – brutal murder and mutilation of 2), who has been imprisoned since 2001 and is sentenced to life."
The screenshot shows the parents of terrorist Tareq Al-Tabsh. In the background is a certificate of honor from the Fatah Commission of Prisoners' Affairs featuring pictures of Al-Tabsh, Yasser Arafat, and PA Chairman Mahmoud Abbas.
Tareq Khaled Al-Tabsh – Serving 1 life sentence for his part in the Ramallah lynch – when a Palestinian mob brutally murdered and mutilated the bodies of two Israeli reservists who had accidentally entered Ramallah on Oct. 12, 2000.