Fatah glorifies imprisoned terrorist Karim Younes: "Praise be upon you"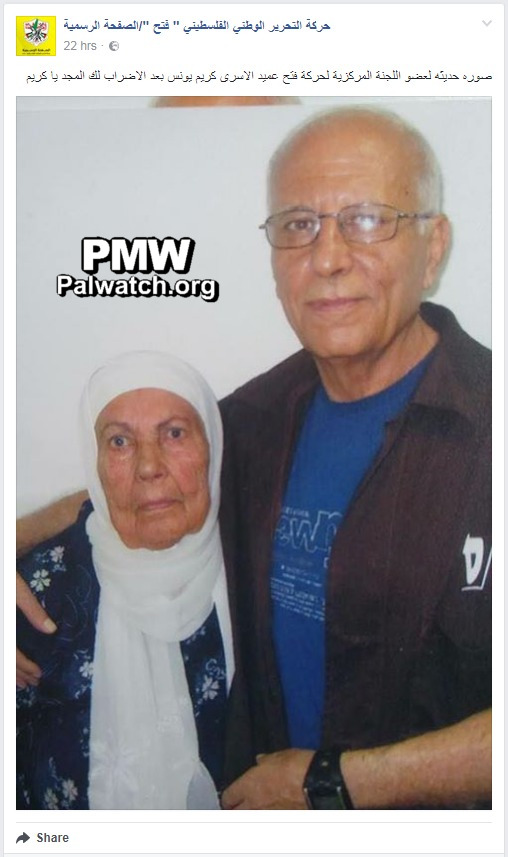 Image and text posted on the official Fatah Facebook page
Posted text:
"A recent photo of Fatah Movement Central Committee member and most veteran prisoner Karim Younes (i.e., terrorist, murdered 1) after the [hunger] strike. Praise be upon you, O Karim."
Karim Younes - Israeli Arab serving a 40-year sentence for kidnapping and murdering Israeli soldier Avraham Bromberg in 1980 together with his cousin Maher Younes. Younes was originally sentenced to life in prison, but Israeli President Shimon Peres reduced his sentence in 2012. In May 2017 Younes was appointed by PA Chairman Mahmoud Abbas to the Fatah Central Committee.

Hunger strike (April-May 2017) Palestinian terrorist prisoners launched a hunger strike on April 17, 2017, which ended on May 27, 2017, after an agreement was reached. While the prisoners had issued a list of demands, reportedly only the demand to have the Red Cross reinstate a second monthly family visit for prisoners was agreed to. Nevertheless, the PA has claimed the development as a victory.