PA school named Dalal Mughrabi funded by Belgium
A school named after Dalal Mughrabi, a terrorist who led the murder of 37 civilians, was built using money from the Belgium government. Initially it was named "The Beit Awaa School," and subsequently was renamed the "Dalal Mughrabi Elementary School." The plaque citing Belgium's funding on the wall of the Dalal Mughrabi School reads in English and Arabic:

"Through a fund from the Government of the Kingdom of Belgium
and through the Belgian Development Agency BTC,
constructed and furnished, Beit Awaa Basic Girls School"

The first screenshot shows the school logo in the profile photo of the school's Facebook page and the plaque from Belgium. Below it on the left is the school logo enlarged showing the face of terrorist Mughrabi and the text: "The Dalal Mughrabi Elementary School." To the right of it enlarged is the plaque about Belgium's funding.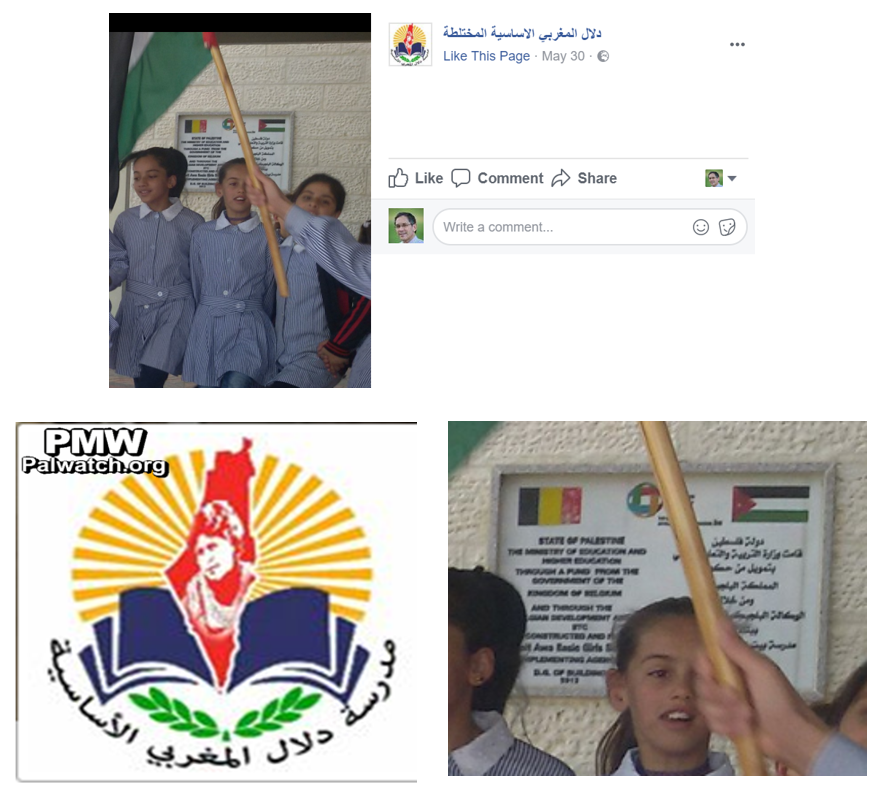 Note: PMW exposed that the Dalal Mughrabi Beit Awwa Elementary School was funded by Belgium. Following PMW's report, Belgium announced that it was temporarily halting all contruction projects with PA schools

.


» View analysis citing this item