Diplomats and leaders condemn PA naming statue after Saddam Hussein, exposed by PMW
l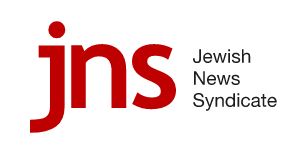 Palestinian Saddam statue is a 'poke in America's eye,' diplomats and leaders say

k
The unveiling of another statue of Saddam Hussein in Palestinian Authority (PA)-controlled territory is "a poke in America's eye" and "an impediment to peace," ex-diplomats and American Jewish leaders say.

The Associated Press (AP) reported on Oct. 23 that a large statue of the late Iraqi dictator was recently unveiled on a major thoroughfare in the PA city of Qalqilya, with district governor Rafea Rawajbeh in attendance. The AP noted that there are statues of Saddam in "several other Palestinian towns" as well.

According to Itamar Marcus, director of Palestinian Media Watch, there is also a "Saddam Hussein Square" in both Jenin and the PA's de facto capital of Ramallah, and a "Martyr Saddam Hussein School" in the PA village of Yaabad. Ori Nir, spokesman for Americans for Peace Now, told JNS.org that during a visit to the area last year, he saw a Saddam statue "on the northern outskirts of Ramallah." On an earlier visit, Nir said, he saw a Saddam monument in a village near Ramallah.

Former Israeli ambassador and peace negotiator Alan Baker told JNS.org, "The Palestinian leadership feels that it has sufficient international clout that enables it to poke America in the eye…The fact that the U.S. negotiation team is running after the Palestinian leadership and fearful of anything that might annoy or offend them only strengthens the Palestinians in their determination." [...]

According to Palestinian Media Watch, there are many other sites, institutions and events in PA territory that are named after Saddam, including a monument in Beit Rima, a neighborhood in Vadi Barkin, a district branch of the Fatah movement in Jenin and a soccer tournament in Tulkarm. In 2005, the U.S. provided $402,000 to pave the main street in the town of Yaabad; two years later, the street was named after Saddam, in order to "emphasize the values of Arabness and Jihad," according to the Yaabad municipality.
[https://www.jns.org/palestinian-saddam-statue-is-a-poke-in-americas-eye-diplomats-and-leaders-say-2/#.WkH9Lt_XaUk=]