Fatah branch glorifies terrorist who participated in Church of Nativity Siege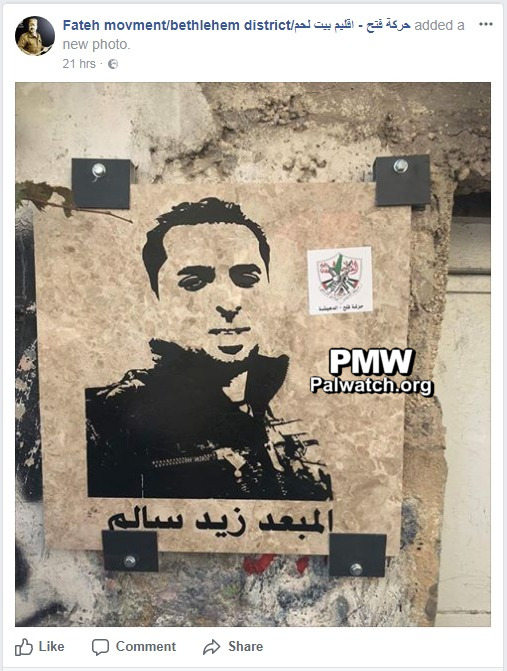 Image posted on the Facebook page of the Fatah Movement – Bethlehem Branch
The image shows a picture of Zaid Salem, a terrorist deported during the 2002 siege of the Church of the Nativity. To his right is the Fatah logo that includes a grenade, crossed rifles, and the PA map of "Palestine" that presents all of Israel as "Palestine" together with the PA areas.
Text on image:
"The expelled Zaid Salem"
Siege of the Church of the Nativity - In 2002, during the PA terror campaign (second Intifada, 2000-2005), Israel launched Operation Defensive Shield in the West Bank to prevent future terror attacks. 39 terrorists took over the Church of the Nativity in Bethlehem, using dozens of hostages and the religious site as shields. After 39 days of siege by the Israeli army, the terrorists released the hostages and were deported to Gaza and Cyprus. During the siege, the church was damaged in exchanges of fire between the terrorists and the Israeli army. One clergyman was murdered by the terrorists and 8 terrorists were killed by the Israeli army.