PA Government, PA TV, and Fatah all present a world without Israel
Itamar Marcus and Nan Jacques Zilberdik
|
PA Government, PA TV, and Fatah

all present a world without Israel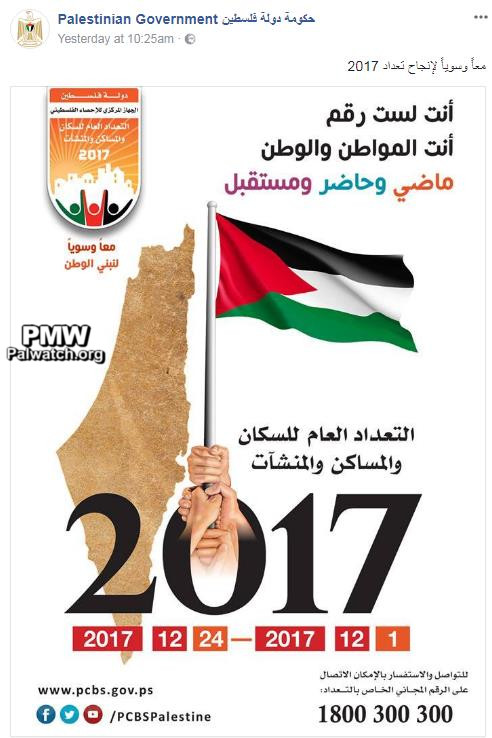 PA Government Facebook Page

By Itamar Marcus and Nan Jacques Zilberdik


The Palestinian Authority and Fatah continue to present to Palestinians an image of a world without Israel, using a map that erases Israel and replaces it with "Palestine." This continues despite the PA and Fatah's numerous assurances to American and European leaders that they recognize Israel and support a two-state solution.
Here are three recent examples of the use of this map in which "Palestine" replaces all of Israel.
An official announcement (image above) on the Facebook page of the PA government included the image of hands raising a Palestinian flag, beside the PA map of "Palestine" that presents all of Israel and the PA areas as "Palestine". The image is part of the PA Government's announcement of the 2017 general population census of the Palestinian Central Bureau of Statistics. [Facebook page of the PA Government, Nov. 13, 2017]
An official PA TV program
I'm Palestinian
displays a logo in the shape of the PA map of "Palestine" that erases all of Israel, and on it the words "I'm Palestinian." The first image below is from the opening of the program, and the following two images are from the studio and from a sequence in the program. [Official PA TV,
I'm Palestinian
, Nov. 18, 2017]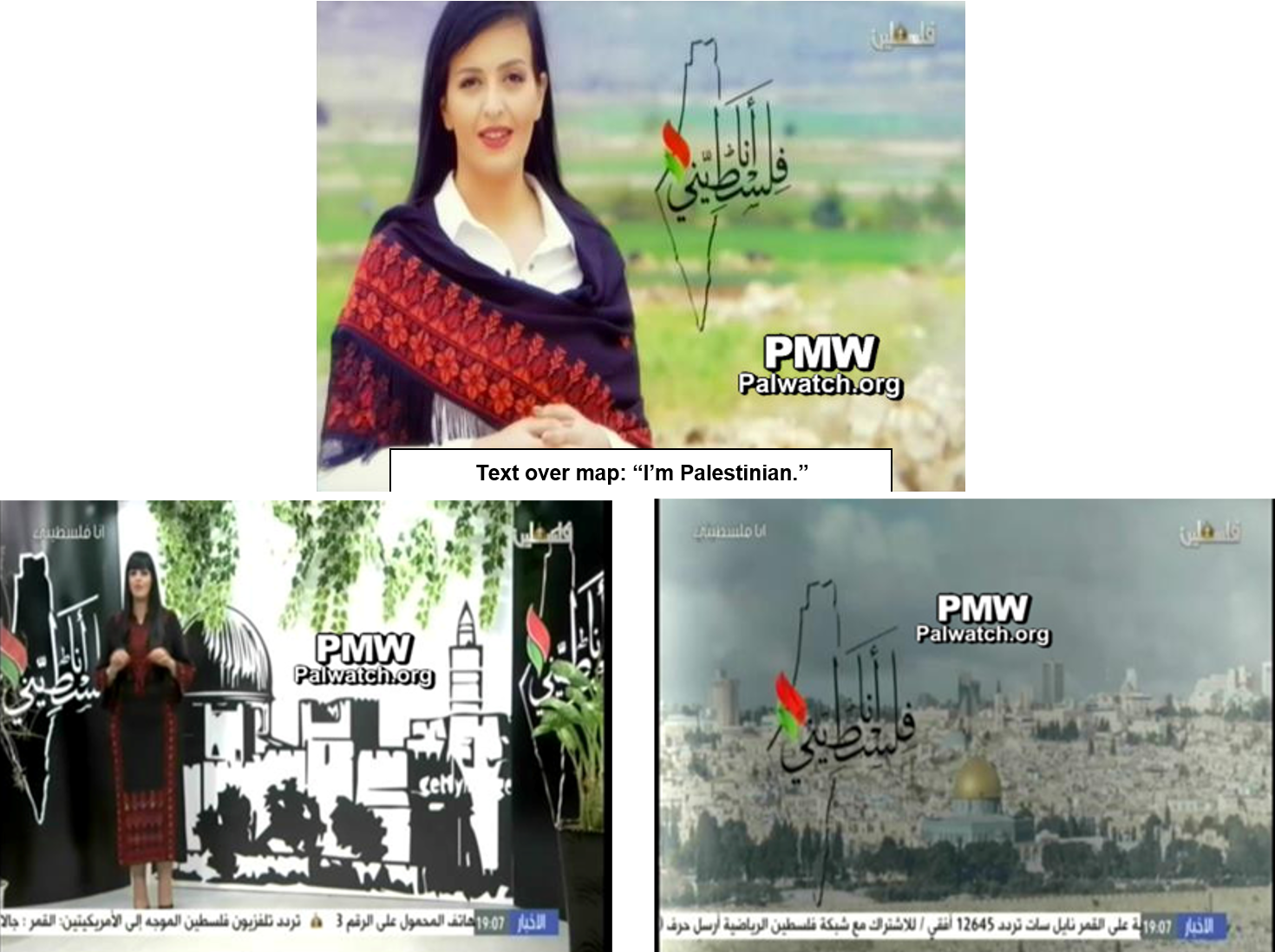 Fatah also uses this map of "Palestine," below wrapped in the Palestinian flag, symbolizing Palestinian sovereignty over the entire area, including over the State of Israel: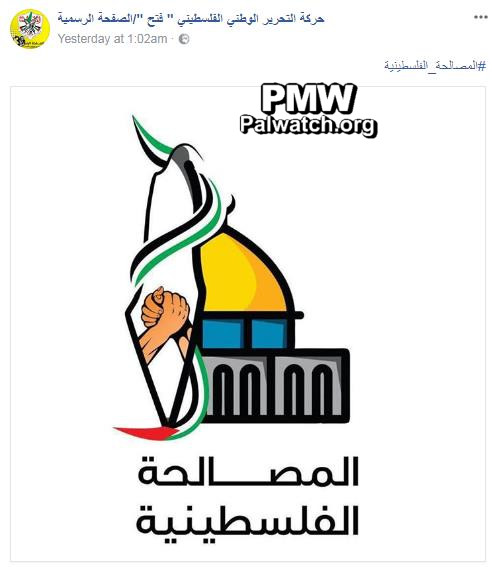 The image was posted on the official Fatah Facebook page with the text: "The Palestinian [Hamas-Fatah] reconciliation." The PA map of "Palestine" has an elongated Palestinian flag wrapped around it. Clasped hands on the map symbolize Palestinian unity and the Fatah-Hamas reconciliation. The Dome of the Rock appears behind the map. [Official Fatah Facebook page, Nov. 13, 2017]
Palestinian Media Watch
has exposed hundreds of
such maps
, being used in official PA and Fatah contexts, such as in
ministerial offices
, at
official events
, and as
gifts to foreign officials
and others visiting the PA.