PA Education Minister holds plaque with map of "Palestine" erasing Israel
Images posted on the Facebook page of the PA Ministry of Education
The images show PA Minister of Education and Fatah Central Committee Deputy Secretary Sabri Saidam inaugurating the Jinsafut School for Boys in Qalqilya on Nov. 29, 2017.
In the image Saidam is seen holding an honorary plaque featuring the PA map of "Palestine" that presents all of Israel as "Palestine" together with the PA areas.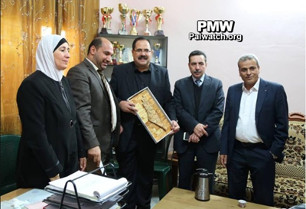 The image shows a sign on the school with the European Union symbol on it.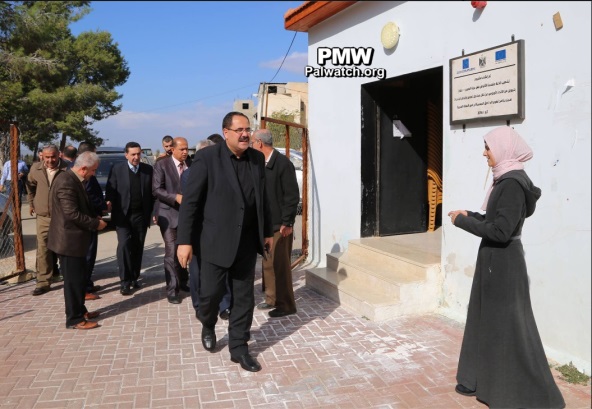 The image shows Saidam standing with teachers and children with a large wall mural seen on a school wall in the background to the left. The mural shows a young boy watering a tree that is growing in the shape of the PA map of "Palestine," with the Dome of the Rock seen in the center. To the right of the map an elderly Arab holding a key is seen sitting with his family and watching, representing the Palestinian refugees.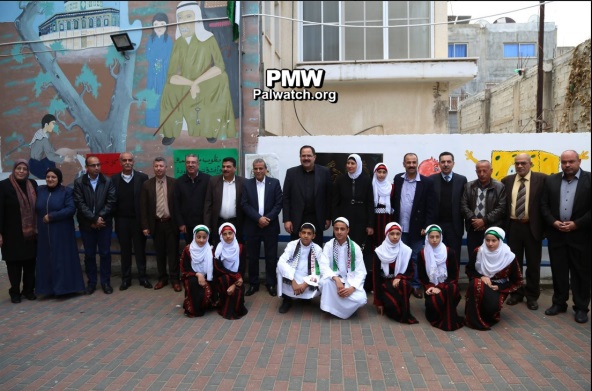 The image shows Saidam holding a plaque with "Palistin (sic.) Country" written in English under the same text in Arabic, and below it the PA map of "Palestine."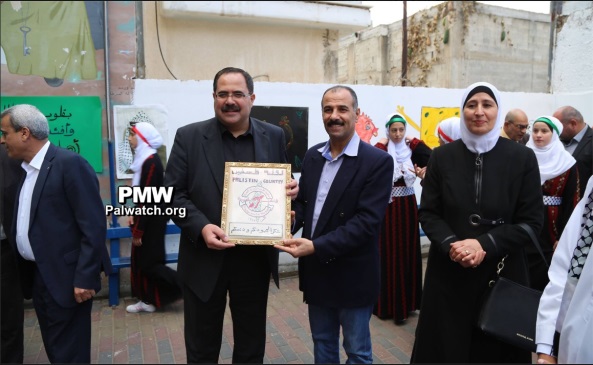 » View analysis citing this item