US Amb. Nikki Haley is a vulture, in official PA daily cartoon
Itamar Marcus and Nan Jacques Zilberdik
|
US Amb. Nikki Haley is a vulture,
in official PA daily cartoon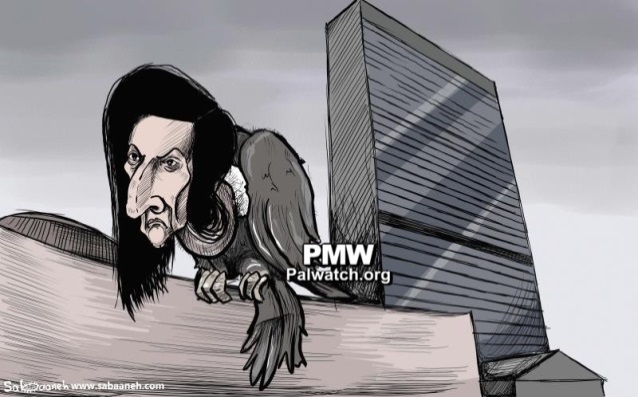 by Itamar Marcus and Nan Jacques Zilberdik

The official PA daily depicted US Ambassador to the UN Nikki Haley as a vulture in the cartoon above, in response to Haley's warning to countries voting against the US recognition of Jerusalem as the capital of Israel in the UN General Assembly today. [Official PA daily Al-Hayat Al-Jadida. Dec. 21, 2017]
This week, US Ambassador to the

UN Nikki Haley posted on her Facebook page a warning to countries receiving American aid, regarding today's UN General Assembly vote on a resolution condemning US recognition of Jerusalem as the capital of Israel:
"At the UN we're constantly asked to do more and give more-- in the past we have. So, when we make a decision, at the will of the American people, about where to locate OUR embassy, we don't expect those we've helped to target us. On Thursday there will be a vote at the UN criticizing our choice. And yes, the US will be taking names. #TakingNames."
Haley also sent a message to other UN member states: "As you consider your vote, I want you to know that the President and the U.S. take this vote personally. The President will be watching this vote carefully and has requested I report back on those countries who voted against us."
The next day, President Trump backed her statements and indicated there would be financial consequences for those countries in terms of US aid, saying: "Let them vote against us, we'll save a lot."