PA daily publishes full-page images of rioting Palestinian, under the headline "We shall not retreat"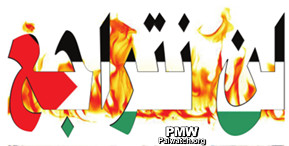 Nearly every day since Dec. 12-29, excluding the days around Christmas and New Years, the official PA daily
Al-Hayat Al-Jadida
published a full-page of pictures of protests including rioters throwing Molotov cocktails and rocks at Israelis. The only text on the pages was a giant headline repeated each day: "We shall not retreat." The locations of each event also appeared on each picture, nearly all of which are from different Palestinian cities.
One page, from Dec. 18, showed pictures of peaceful demonstrations against US Pres. Trump's recognition of Jerusalem as Israel's capital from different countries around the world (Libya, Turkey, India, Pakistan, and Montenegro).
Click to view bulletin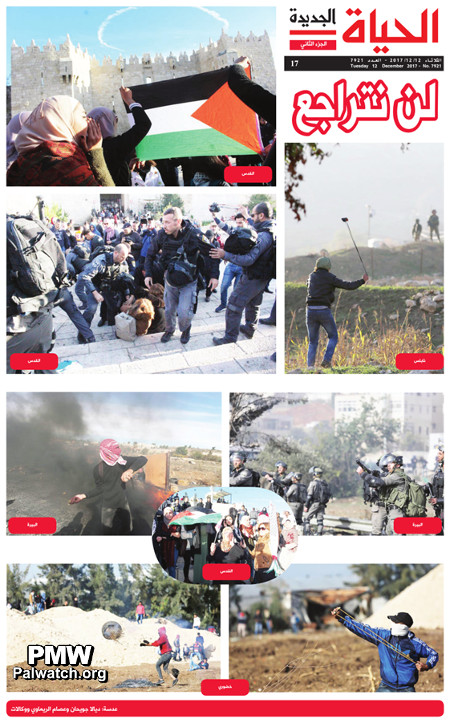 [Official PA daily Al-Hayat Al-Jadida, Dec. 12, 2017]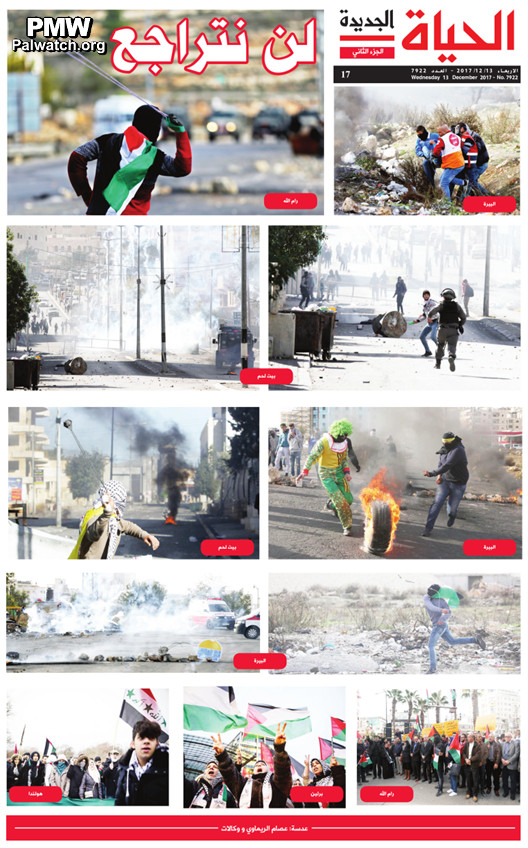 [Official PA daily Al-Hayat Al-Jadida, Dec. 13, 2017]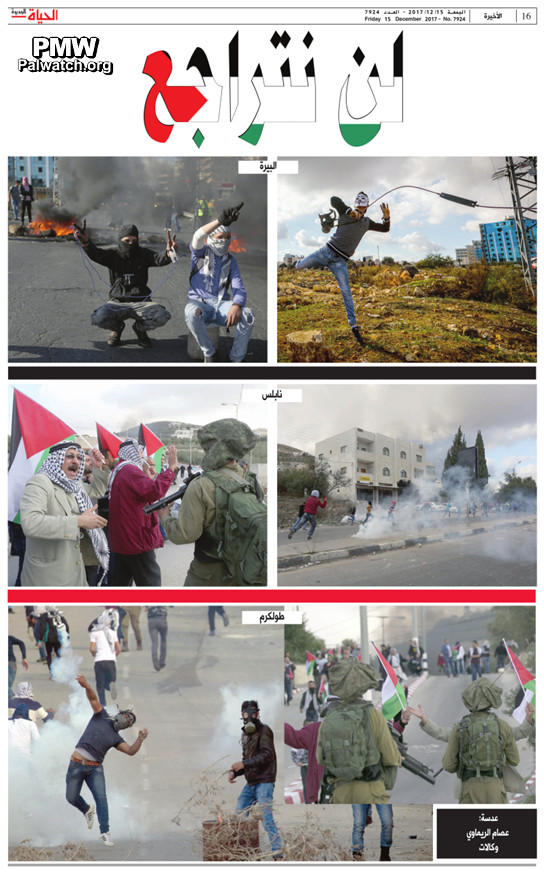 [Official PA daily Al-Hayat Al-Jadida, Dec. 15, 2017]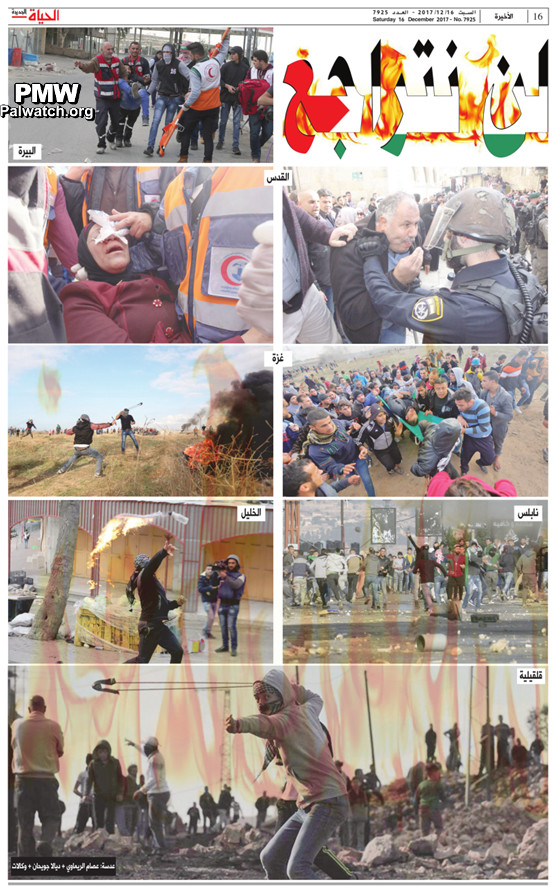 [Official PA daily Al-Hayat Al-Jadida, Dec. 16, 2017]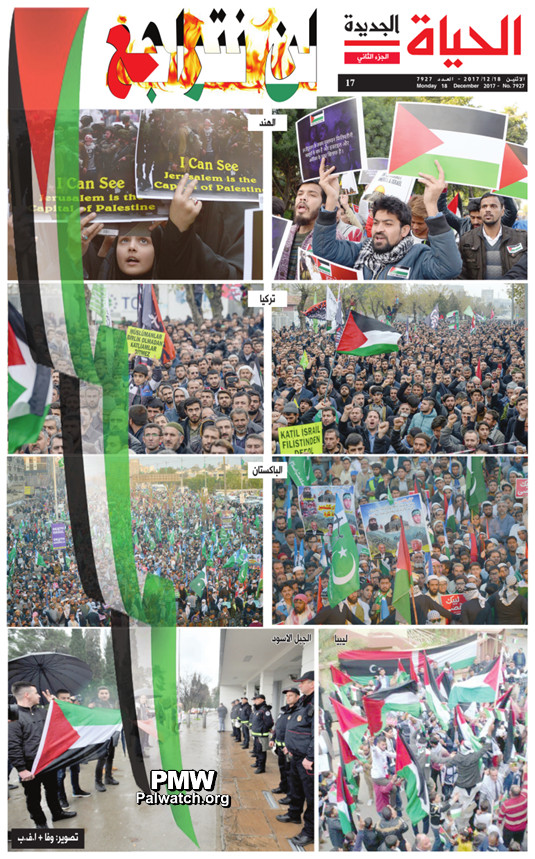 [Official PA daily Al-Hayat Al-Jadida, Dec. 18, 2017]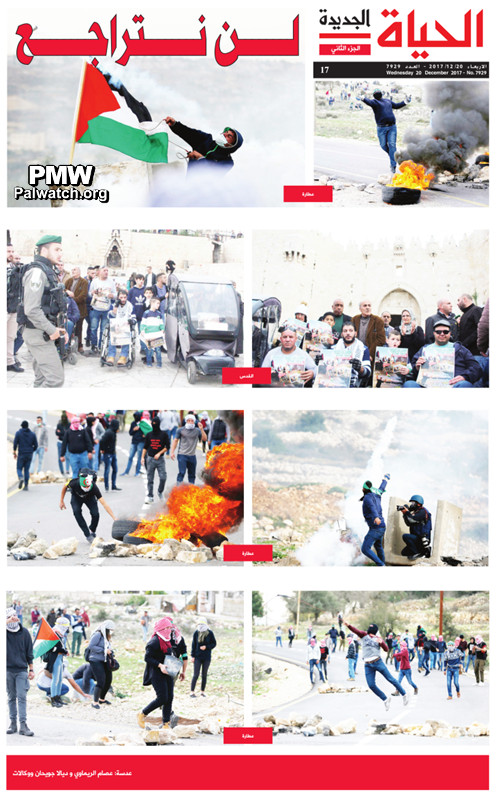 [Official PA daily Al-Hayat Al-Jadida, Dec. 20, 2017]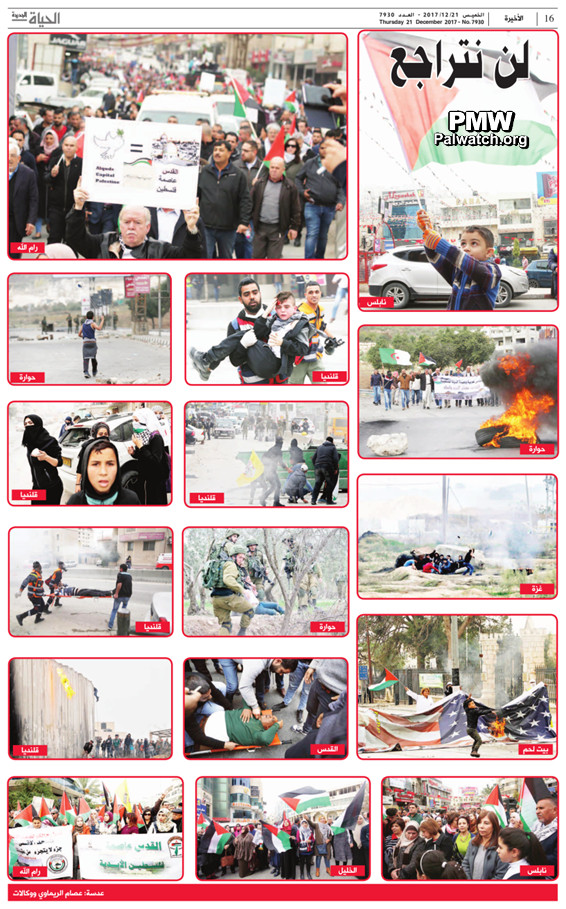 [Official PA daily Al-Hayat Al-Jadida, Dec. 21, 2017]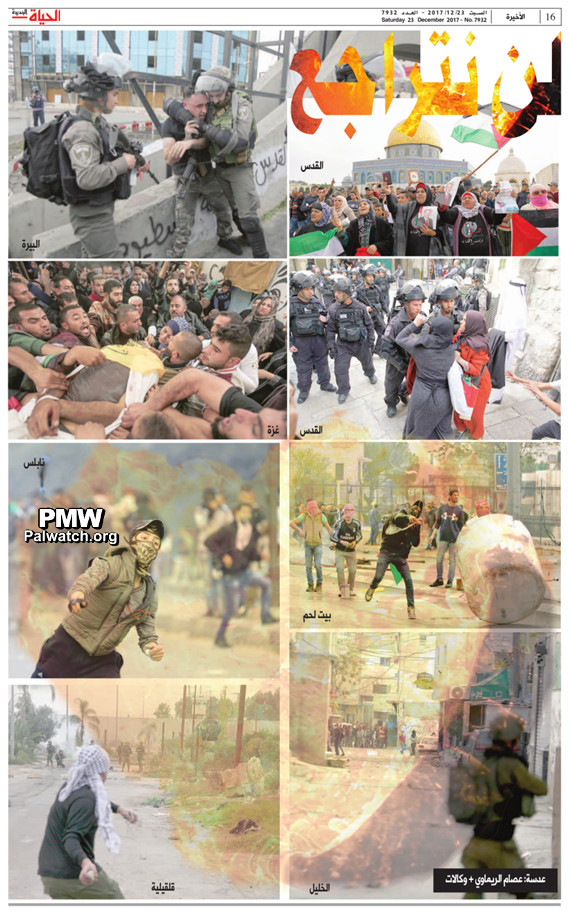 [Official PA daily Al-Hayat Al-Jadida, Dec. 23, 2017]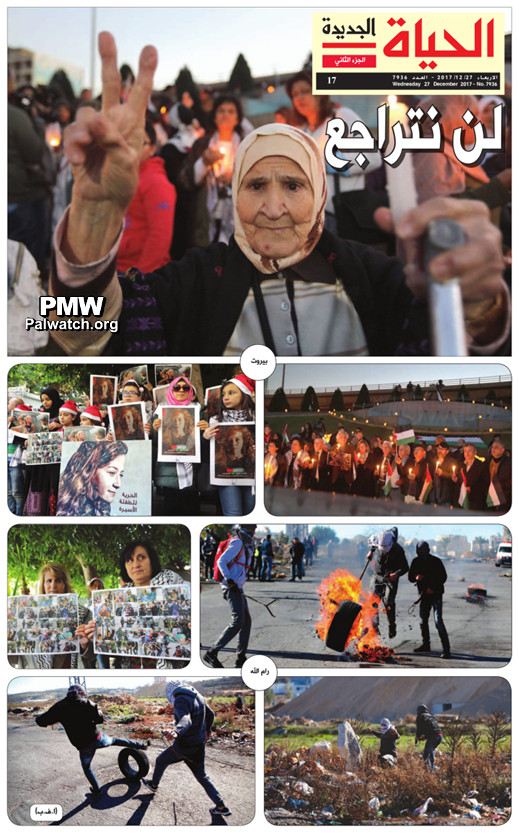 [Official PA daily Al-Hayat Al-Jadida, Dec. 27, 2017]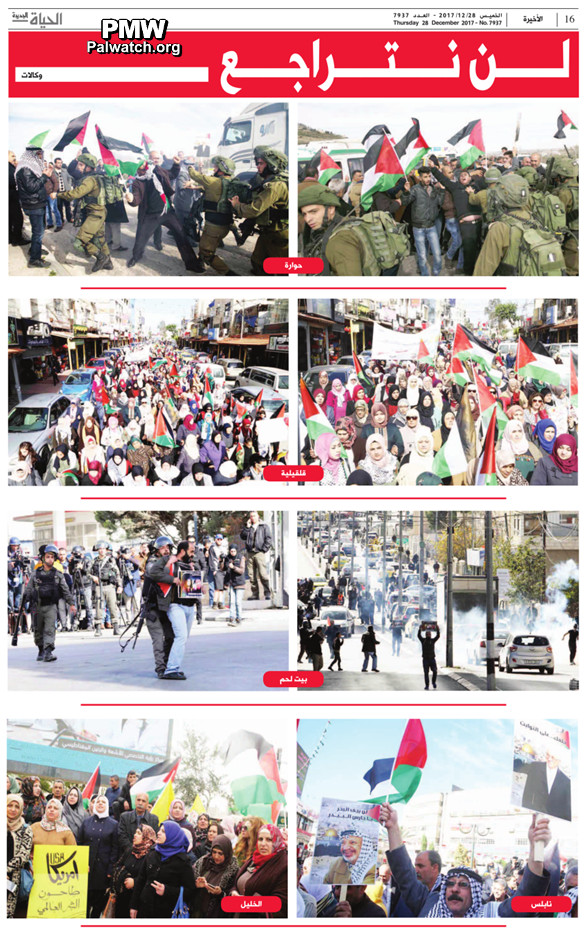 [Official PA daily Al-Hayat Al-Jadida, Dec. 28, 2017]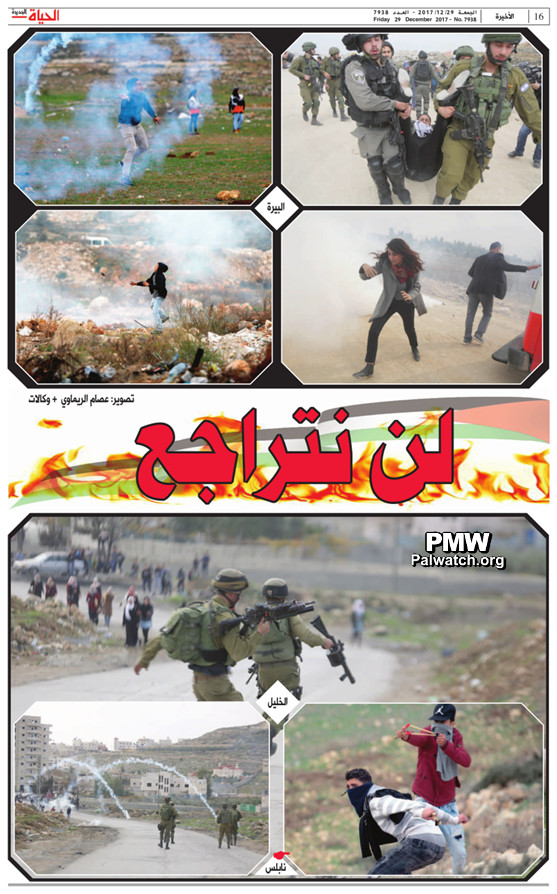 [Official PA daily Al-Hayat Al-Jadida, Dec. 29, 2017]



» View analysis citing this item