Fatah Movement and Abbas' deputy honor planner of murders of 11 Israelis at Munich Olympics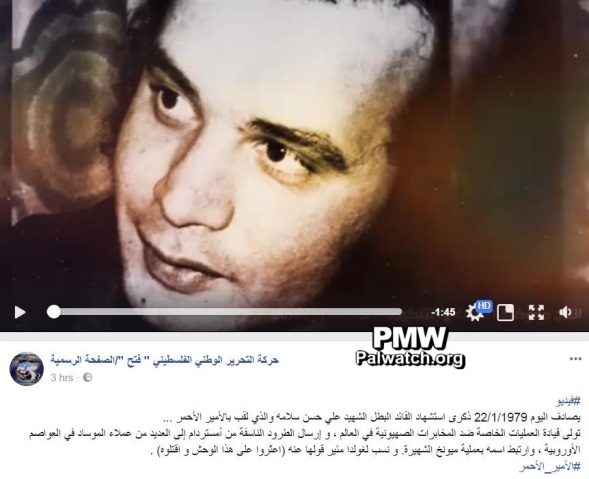 Video and text posted on the official Fatah Facebook page and the Facebook page of Fatah Deputy Chairman and Fatah Central Committee member Mahmoud Al-Aloul
Posted text:
"#Video
Today is the anniversary of the death as a Martyr (Shahid) of heroic commander Martyr Ali Hassan Salameh (i.e., a commander of the Black September terror organization), who was called 'the Red Prince.'
He commanded special operations against the Zionist intelligence throughout the world, and the sending of explosive packages from Amsterdam to many agents of the Mossad (i.e., Israeli Secret Intelligence Service) in European capitals. His name was linked to the famous operation in Munich (i.e., terror attack, 11 murdered)
[Former Israeli Prime Minister] Golda Meir was attributed with the statement: 'Find this animal and kill him (sic., PMW could find no record of such a quote).'"
The video features pictures of terrorist Hassan Ali Salameh. At the end of the video it is noted that it was produced by the Fatah Commission for Mobilization and Organization.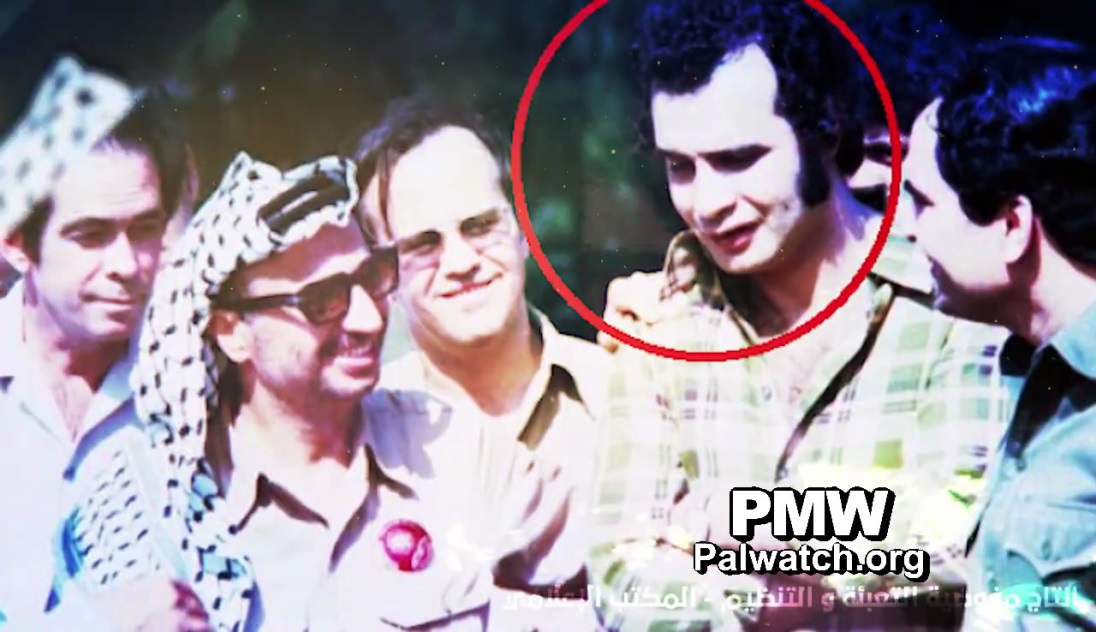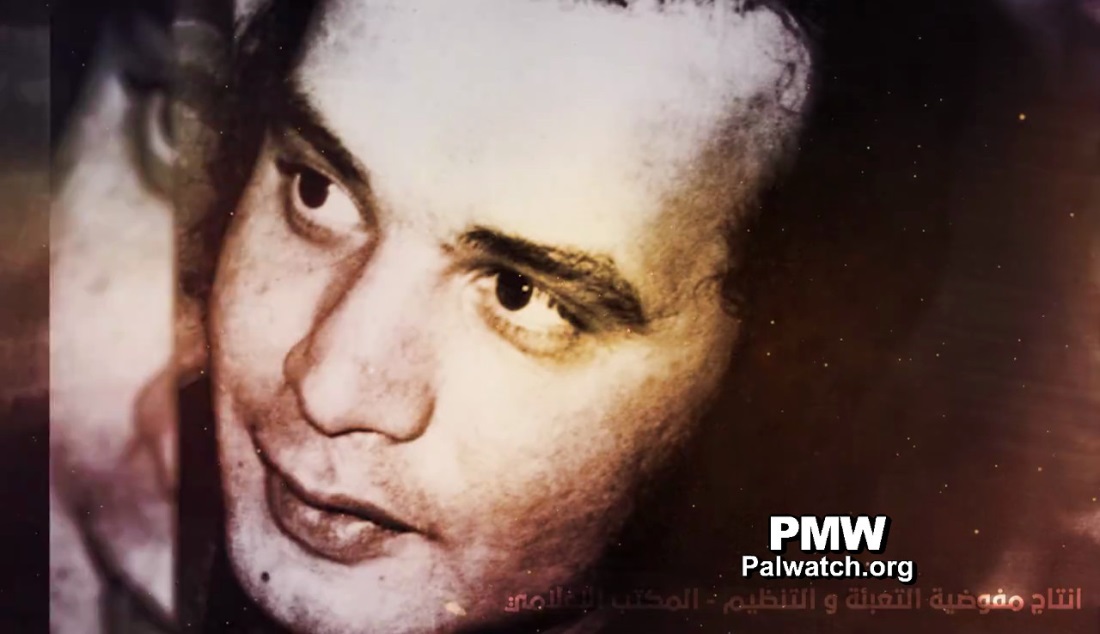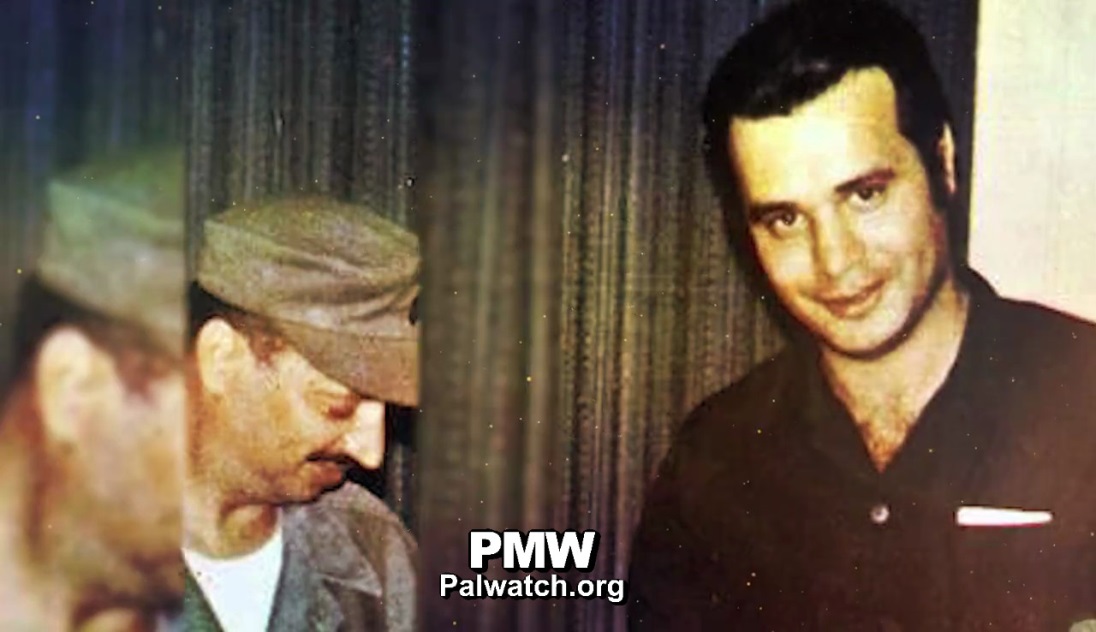 Text in video:

"Today is the 39th anniversary of the death as a Martyr (Shahid) of Ali Hassan Salameh

The Red Prince

One of the most important senior security officials in the Fatah Movement and the brain behind the Black September organization

Abu Hassan (i.e., Ali Hassan Salameh) was a source of concern and a nightmare for all of the Israeli security forces

He commanded special operations against the Zionist intelligence throughout the world

He was responsible for the assassination of several agents of the Mossad

Occupation [Israeli] Prime Minister Golda Meir said: 'Find this animal and kill him.'"

Click to view bulletinAli Hassan Salameh - Commander of operations in Europe of the Black September terror organization, a secret branch of Fatah. He planned many terror attacks, including the attack on the Israeli team at the Munich Olympics in 1972, in which 11 Israeli athletes were murdered.


» View analysis citing this item