PMW interviewed by JNS on Israeli Parliament's "pay-to-slay" bill
PMW interviewed by JNS
on Israeli Parliament's "pay-to-slay" bill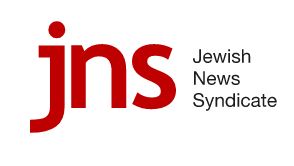 Headline: "Pay to slay' Knesset bill: 'The PA will be forced to make a decision'"

"The Israeli bill meant to discourage the Palestinian Authority from paying terrorists, which was just given authorization by the Knesset Foreign Affairs and Defense Committee to go to a final vote in Israel's Knesset, will force the P.A. to decide if it will use foreign aid for building infrastructure or killing Israelis, according to Maurice Hirsch of Palestinian Media Watch.

The bill mandates that the government deduct the amount that the P.A. pays terrorists from the NIS 8.5 billion (nearly $2.4 billion) per year of taxes that Israel collects for the P.A. (mostly import dues, income taxes for Palestinians who work in Israel and the Israeli Valued Added Tax, or VAT), which will be then invested into a fund to pay damages to victims of terror.

PMW notes that since 2003, it has been Palestinian law to reward terrorists for prison time in Israel, as well as their families for successful suicide attacks, with a monthly salary paid either to the jailed terrorist or dead terrorists' relatives. The incentives are referred to as 'pay to slay.'

Benefits include a life pension, free tuition, health insurance, life-long clothing allowances and a government salary that is more than three times the average Palestinian salary. The payments, which are given on a sliding scale, ensure that the more time a criminal remains in prison, the better the payout.

'A one-time grant at release is between $15,000 and $25,000. If you spent at least five years in jail, in addition to your monthly salary in jail, you are guaranteed a continued salary for the rest of your life,'Hirsch told JNS. 'If you spent 10 years in jail, you also get a salary in line with that of a civil servant for the P.A., and you go up in rank in the P.A. security forces, often to the level of a general.'

According to Hirsch, in their statements given in Israeli prisons, terrorists often say the extra money that a terrorist salary would bring motivated them to commit acts of terror. 'This information is also publicized by the P.A. and confirmed with affidavits by witnesses called on behalf of [the] Palestinian Authority,' he said.

In its recent study on the P.A.'s 2018 projections, PMW found that out of the authority's annual NIS 16.559 billion ($4.76 billion) budget, the P.A. expects to use 7.5 percent for terrorist payments: NIS 550 million ($158 million) of it for salaries to terrorist prisoners, NIS 709 million ($197 million) to families of martyrs and wounded, totaling NIS 1.278 billion ($355 million) in budget categories rewarding terror.

For comparison, the P.A. Ministry of Health, which serves the entire population of five million Palestinians, has a budget of just NIS 1.784 billion ($495.6 million).

In 2018, the P.A. expects NIS 2.5 billion ($694 million) in foreign aid, which is 14.5 percent of its annual budget.

'The P.A. has two budget categories rewarding terror; together they equal 44 percent of anticipated foreign aid,' noted the exclusive report.

New in the 2018 budget was a first-time line item since 2014: It will be directly compensating the Commission of Prisoners, which pays the salaries to terrorist prisoners. As a result, the study noted, the P.A. now fits Israel's criteria to be declared a terror organization.

'Just stop paying terrorist salaries'

'There is no question that the Israeli opposition bill will be passed in its second reading, as it received extremely wide support in Knesset,' said Hirsch.

'Once this bill is implemented, the P.A. will be forced to make a decision: "Do we use the money we have to support education, health and welfare, or do we use that same amount of money to support the terrorists?"' posed Hirsch.

If it chooses terrorism, funds will likely be withheld.

'No country is denying aid,' said Hirsch. 'They clearly state that the aid will be provided when [the P.A.] stops wasting the money on paying salaries to terrorists, which they could have back in a second if they just stop paying terrorist salaries.'

He added that he is very skeptical that this will bring a change in 'what they are saying and doing. It will be very difficult for them to stop terrorist payments. I think they are going to be forced to ask for more money from the international community, but between the United States Taylor Force Act and the [pending] Israeli legislation,' European parliaments are following the issue.

Said Hirsch: 'Everyone agrees that 'pay to slay' is not a good program.'"
[https://www.jns.org/pay-to-slay-knesset-bill-the-pa-will-be-forced-to-make-a-decision/]