PLO official visits homes of terrorists, "emphasized the centrality of the interest in the cause of the prisoners"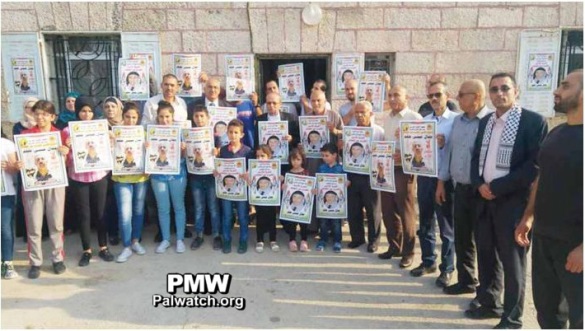 Headline: "Abu Bakr met with the relatives of the Bethlehem district prisoners and congratulated journalist Dar Ali on his release"

"[PLO] Commission of Prisoners and Released Prisoners' Affairs Qadri Abu Bakr met with dozens of released prisoners and relatives of prisoners from the city [of Bethlehem] yesterday [Sept. 14, 2018] at the Bethlehem District Hall, in the presence of Deputy District Governor Muhammad Taha Abu Ulya and Fatah's Bethlehem Branch Secretary Muhammad Al-Masri, and emphasized the centrality of the interest in the cause of the prisoners and their relatives at all levels, the aid to them, and knowing their needs…
Slightly before the meeting, Abu Bakr visited the Commission's directorate in Bethlehem and examined its needs in order to improve its activity and services in an ongoing manner. He also visited the home of the oldest of the district's prisoners, Musa Nawawreh (PMW was unable to confirm the details of his crimes –Ed.), who was sentenced to life…
In addition, the delegation visited the home of prisoners Mahmoud Abu Sorour and Nasser Abu Sorour (i.e., terrorists, participated in murder of 1) – who were sentenced to life and arrested before the Oslo Accords – at the Aida refugee camp."

Mahmoud and Nasser Abu Sorour – Palestinian terrorists who participated in planning and carrying out the assassination of Israeli security agent Haim Nachmani on Jan. 3, 1993, in Jerusalem. Each is serving 1 life sentence.