Fatah justifies terror attack in which 2 Israelis were killed as a legitimate reaction to threats against Abbas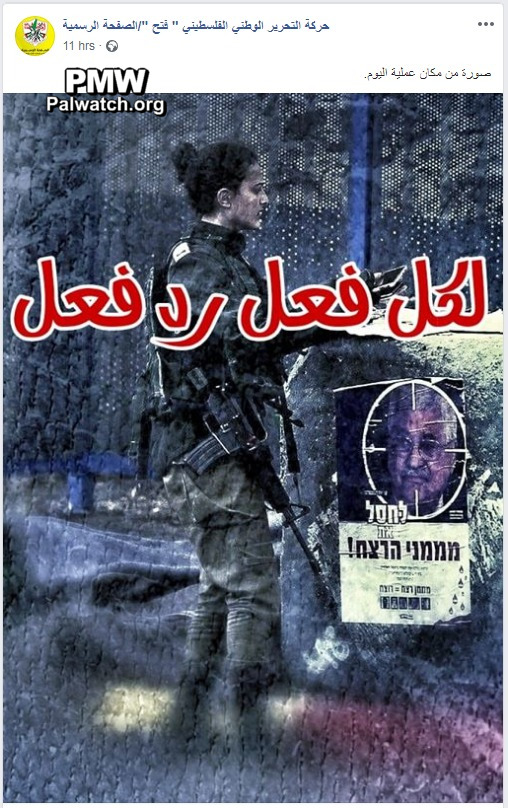 The image shows the scene of the Givat Assaf shooting attack in which 2 Israelis were murdered. An armed Israeli soldier is standing next to a cement block at the bus stop where the attack occurred. On the cement block is a poster showing PA Chairman Mahmoud Abbas' face inside of rifle sights and the text: "Eliminate those who fund murder!"

Text on image:
"Every action has a reaction"
Posted text:
"A picture from the site of the operation (i.e., terror attack, 2 murdered) today [Dec. 13, 2018]"
Givat Assaf shooting attack – a terrorist shot and murdered 2 Israelis and seriously wounded 2 others in a shooting attack next to Givat Assaf, near Ramallah, on Dec. 13, 2018. The terrorist fled the scene in a car driven by another terrorist. As of Dec. 13, 2018, they have not been apprehended.