Pro-Hamas website: Palestinians in Gaza distribute sweets to celebrate terror attack in which 2 were killed; PA official allegedly calls attack "criminal"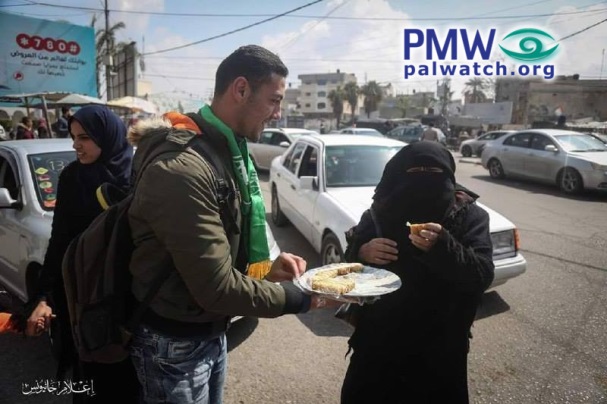 Headline: "Pictures: Residents of Gaza distribute sweets out of joy over the Salfit operation"
"Young people distributed sweets this morning (Sunday) [March 17, 2019] in the streets in various areas of the Gaza Strip, out of joy over the operation (i.e., terror attack) in which 2 (sic., 1 at the time this was published) Israelis were killed and two others were wounded (attack committed by terrorist Omar Abu Laila; see note below –Ed.).
From the early morning hours and after the operation was carried out, the mosques of Gaza broke out into calls of Allahu Akbar (i.e., "Allah is greatest") and 'There is no God other than Allah.' Young people distributed sweets in the streets to citizens who expressed their great joy over the operation, particularly in light of the fact that it took place after the latest Israeli aggression against the Gaza Strip (refers to Israeli retaliatory airstrikes after terrorists in Gaza fired two rockets at Tel Aviv on March 14, 2019 –Ed.).
The Palestinian resistance factions welcomed the operation, described it as 'heroic,' and called to escalate the confrontation with the Israeli occupation, while Official Spokesman of the PA Security Forces in the occupied West Bank Adnan Al-Damiri described the operation as 'criminal' (Al-Damiri denied the rumors that he had done so –Ed.)."
Click to view bulletin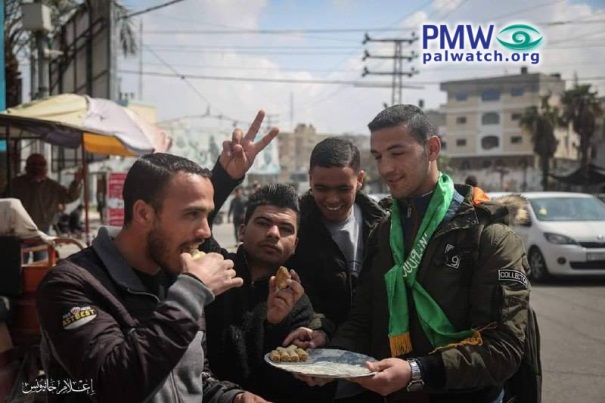 The article includes pictures of sweets being distributed in the streets of Gaza. In one of the pictures, a plate of sweets is presented with a sign held above it.
Text on sign: "Hamas welcomes the heroic operation in Salfit"

Adnan Al-Damiri also holds the position of General Political Commissioner of the PLO Political and National Guidance Authority.

Omar Abu Laila – Palestinian terrorist who stabbed Israeli soldier Gal Keidan, stole his weapon, and shot and murdered him at Ariel Junction on March 17, 2019. Abu Laila then shot at passersby, shooting and killing Rabbi Achiad Ettinger, and stole the car of a civilian who had fled the scene, which he drove to Gitai Avishar Junction, west of Ariel, where he shot and seriously wounded another Israeli. The terrorist has not been caught as of March 18, 2019.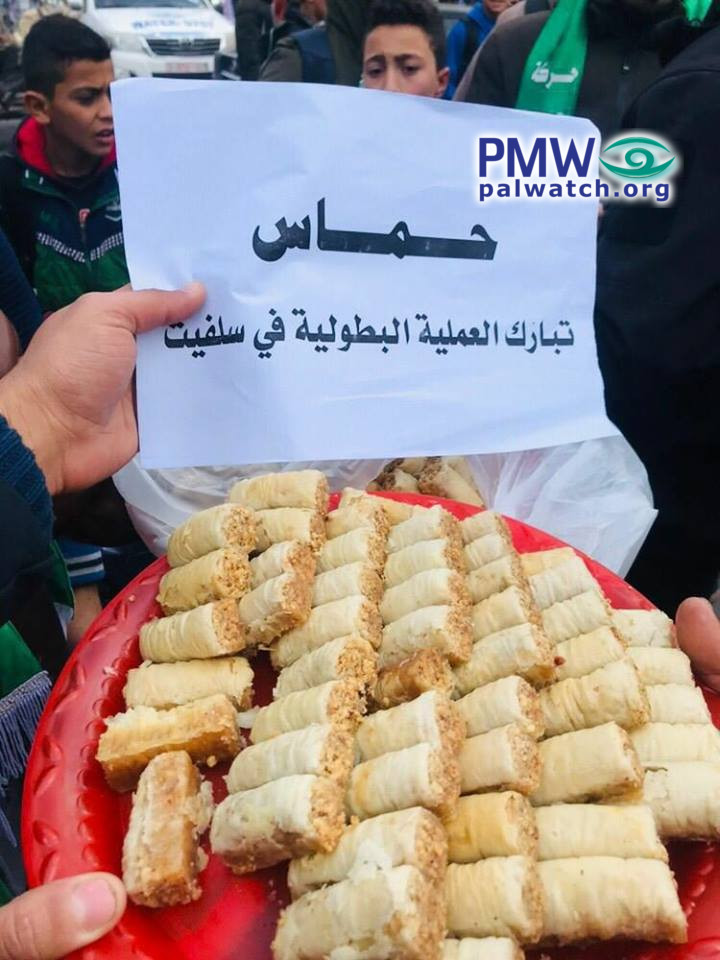 » View analysis citing this item