Fatah calls to boycott Eurovision, adopts BDS campaign
Itamar Marcus and Nan Jacques Zilberdik
|
Libelous cartoon: Israel intentionally murders Palestinian children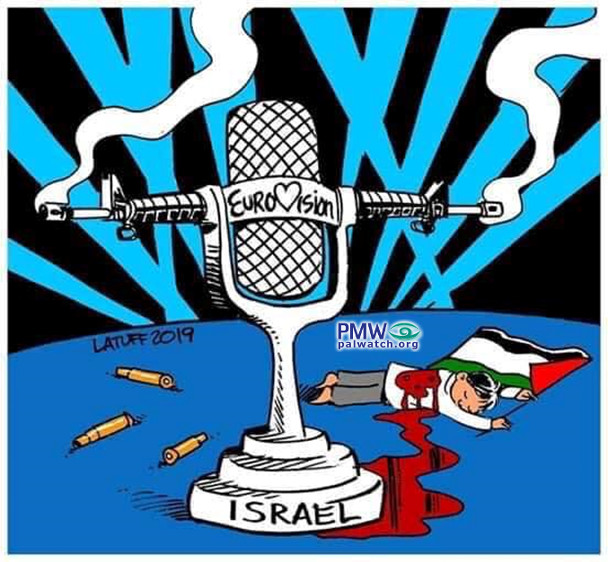 [Official Fatah Twitter account, May 13, 2019 and Official Fatah Facebook page, May 14, 2019]
Israel is hosting this year's Eurovision song contest, and millions across the world are watching the semi-finals this week, before the grand final on Saturday. Angry that Israel is hosting one of Europe's most important cultural celebrations, Abbas' Fatah Movement has been calling for a boycott of the event. Knowing the world's sensitivity to images of dead children, Fatah presented the libelous cartoon above of a microphone made of a rifle, and with bullets and a Palestinian child shot dead, lying in a pool of blood, as if the child had been intentionally murdered by Israel, under the hashtag #BoycottEurovision2019.

Similarly, the official Palestinian Authority daily printed this cartoon of the word "Eurovision" with a Palestinian boy being hung from a treble clef that replaces the "v" in "Eurovision."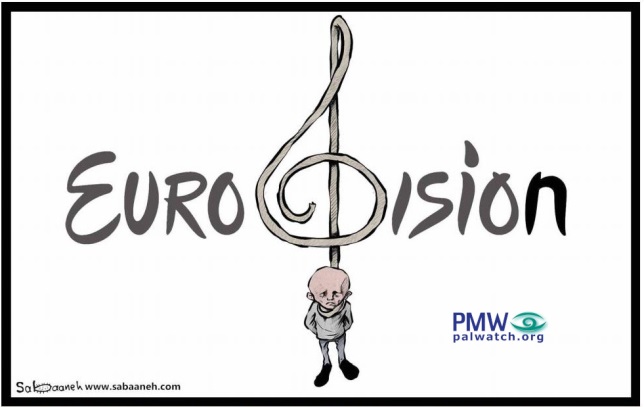 [Official PA daily Al-Hayat Al-Jadida, May 11, 2019]

However, it is Hamas that bears full responsibility for the civilian deaths and murdered children in the Gaza Strip because it places its missile launchers in residential areas, and proudly boasts of using civilians as human shields, as documented several times by Palestinian Media Watch.
The following are additional Fatah posts calling for a boycott of the Eurovision in Israel: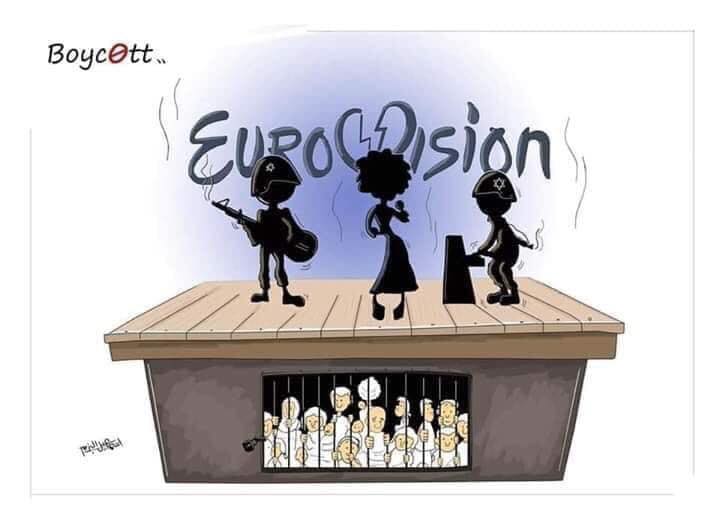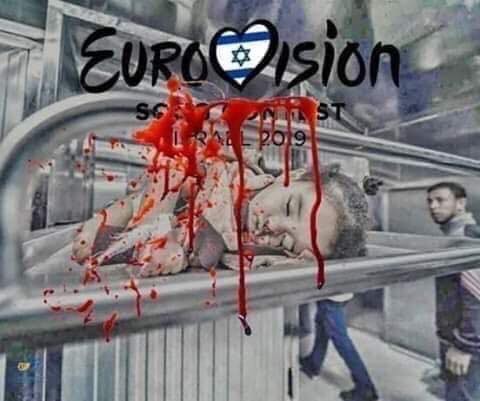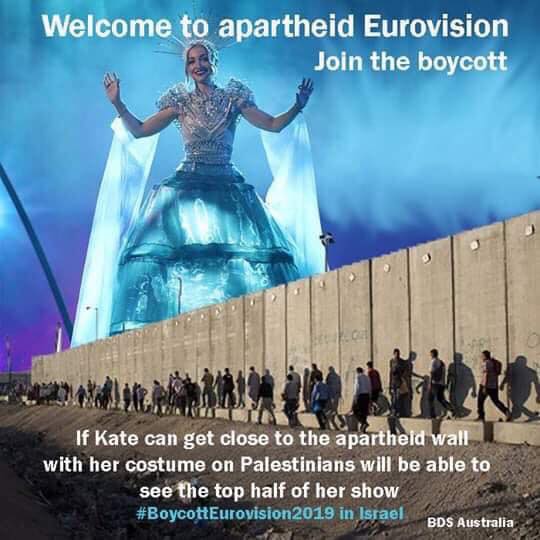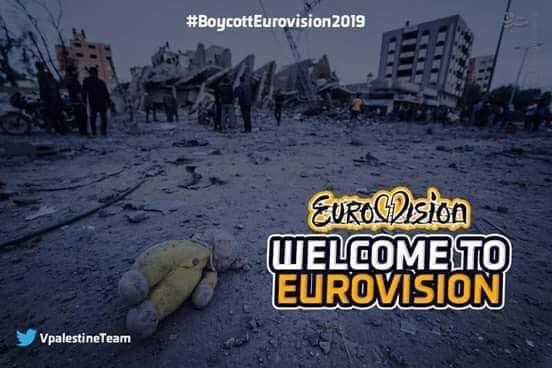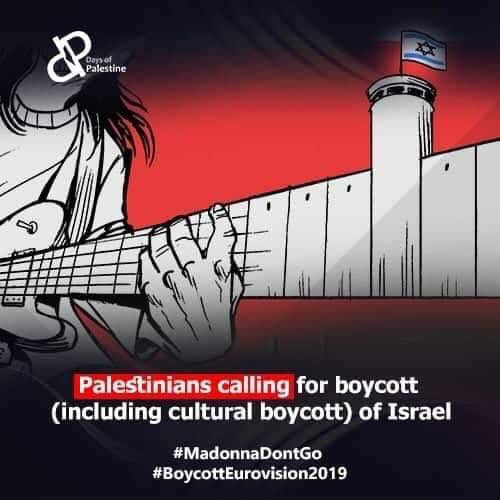 [Official Fatah Twitter account, May 13, 2019 and Official Fatah Facebook page, May 14, 2019]
BDS-campaigners have also called on pop star Madonna not to perform at Eurovision in Tel Aviv. Madonna is scheduled to sing during the finals on Saturday. Joining the BDS-call, Fatah posted several images under the hashtag #MadonnaDontGo, among them:
[Official Fatah Facebook page, May 11, 2019]