Greenblatt: PA can pay for health care but prefers to pay terrorists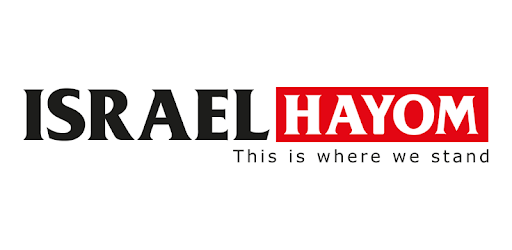 Greenblatt: PA can pay for health care but prefers to pay terrorists
"Senior Palestinian officials and terrorists are taken care of, while ordinary Palestinians are put at risk," peace envoy says, calling out PA's hypocrisy. "We will not pay into such a system," he says in response to claims U.S. was denying funds needed for PA medical bills.
President Trump's Special Representative for International Negotiations Jason Greenblatt lambasted the Palestinian Authority over the weekend, blaming it for prioritizing the welfare of terrorists and its high-ranking officials over the well-being of its people.
Greenblatt began his attack with a tweet in which he shared a Palestinian Media Watch report showing how PA officials were receiving medical care in Israel because the Palestinian Authority was depriving its own citizens with the right to get proper health care by denying them the option of getting treatment in east Jerusalem.
"Good report for all who think the PA ended medical care for Palestinians in Israel. What about everyday Palestinians? The PA can pay hospital bills if it doesn't give $ to terrorists for its "pay to slay" program. Dig deeper folks, not all is what it seems," Greenblatt tweeted with to a link to a PMW report.
The tweet generated controversy, with Israeli reporter Barak Ravid asking, "Why did the U.S. stop funding Palestinian hospitals in east Jerusalem that are the only place in Palestine that can give treatment to cancer patients?"
Greenblatt replied: "The PA incurred bills @ the hospital & assumed someone else would pay. We want those patients to receive the best care, the PA could easily pay its own bills to the hospital by ending incentive payments to terrorists/their families & use the $ to care for their ppl."
Later Greenblatt provided an exclusive statement to Israel Hayom, elaborating on why the U.S. shared no blame for the bills.
"Despite the Palestinian Authority's refusal to pay the health care bills of its own people, members of its senior leadership — even individuals who have threatened terror attacks on Israel – continue to receive treatment in Israeli hospitals. This just goes to show the hypocrisy of the Palestinian Authority's position. Senior Palestinian officials and terrorists are taken care of, while ordinary Palestinians are put at risk. Anyone seeking to blame the United States for this situation needs to review the facts," Greenblatt told Israel Hayom.
He added that the situation could be easily solved if the Palestinian leadership put ordinary people first rather than prioritized the special program that rewarded Palestinian terrorists and their families.
"The Palestinian Authority budget allocates far more for its 'pay for slay program' than the approximately $8 million a month that they owe the East Jerusalem hospitals. If the Palestinian Authority did not prioritize payments to terrorists and their families, they could easily cover these health care costs," Greenblatt attacked.
He went on to say that "every Palestinian has the right to know that they are losing access to quality health care because the PA has decided its support to terrorists is more important. The U.S. did not cause the gap in the payments to the hospitals. The gap is caused by the years of using the PA's money for this despicable program and other misuse of PA money. We will not pay into such a system."
(https://www.israelhayom.com/2019/05/19/greenblatt-pa-could-pay-for-palestinian-healthcare-but-prefers-to-pay-terrorists/)