Fatah delegation visits home of terrorist serving six life sentences for planning suicide bombing that killed 6 and injured 80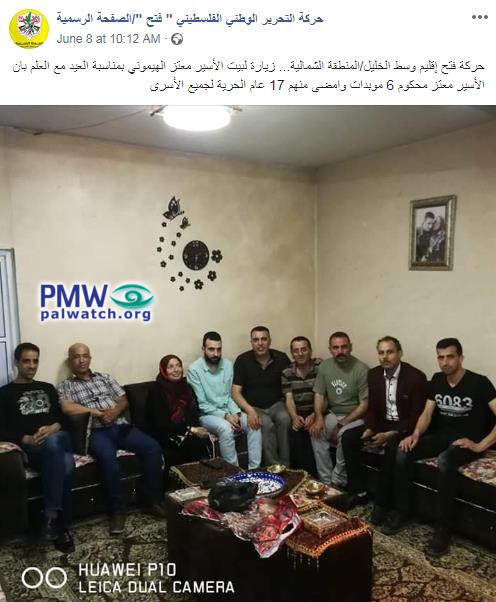 Posted text: "The Fatah Movement's central Hebron branch in a visit to the home of prisoner Mutaz Al-Haimouni (i.e., terrorist, planned murder of 6) for the holiday. It should be noted that prisoner Mutaz was sentenced to 6 life sentences, of which he has served 17 years.
Freedom for all of the prisoners"
Mutaz Al-Haimouni – terrorist and Tanzim (Fatah terror faction) member who planned suicide bomber Andalib Takatka's attack near Jerusalem's Mahane Yehuda outdoor market, in which she murdered 6 people and wounded over 80 others on April 12, 2002. Al-Haimouni is serving 6 life sentences and an additional 20 years.