Protests against Bahrain Conference in El-Bireh depict Palestinians holding rocks
Images and text posted on the official Fatah Facebook page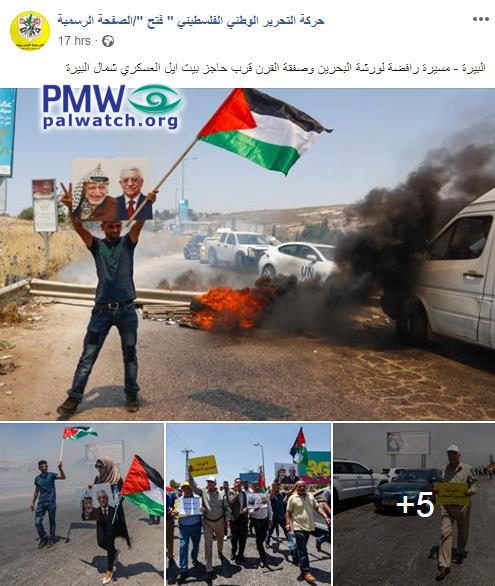 Posted text: "El-Bireh – a procession against the Bahrain conference (refers to a US-led conference in June 2019 focusing on economic aspects of US President Donald Trump's Middle East peace plan –Ed.) and the deal of the century (i.e., Trump's Middle East peace plan), next to the military checkpoint at Beit El, north of El-Bireh"
The images show the procession in El-Bireh against the Bahrain conference; protesters are waving Palestinian flags, holding pictures of former PLO and PA Chairman Yasser Arafat and PA Chairman Mahmoud Abbas, and burning objects alongside a road.
The image shows the hand of a woman holding rocks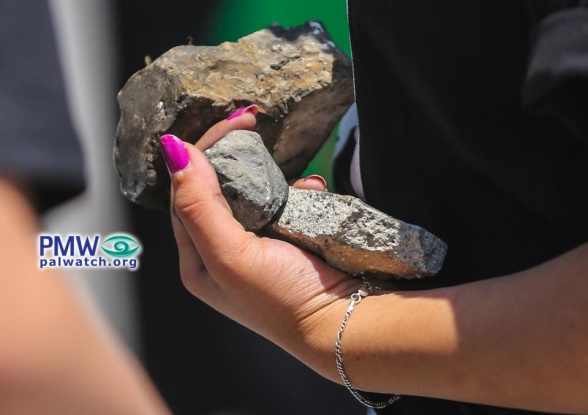 The image shows a Palestinian protester waving a Palestinian flag and a picture of Arafat and Abbas, while a tire burns behind him. A UN car is on the road behind him.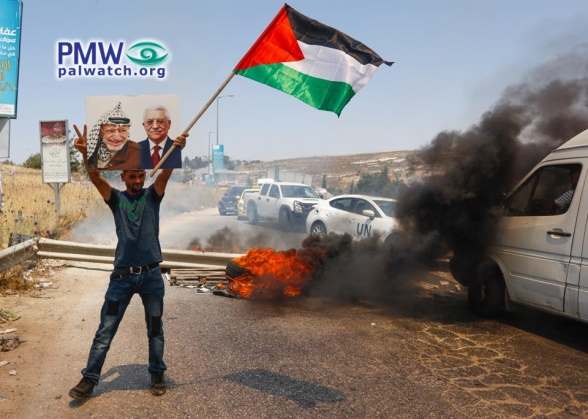 The image shows a young Palestinian masked in black is holding a sling shot.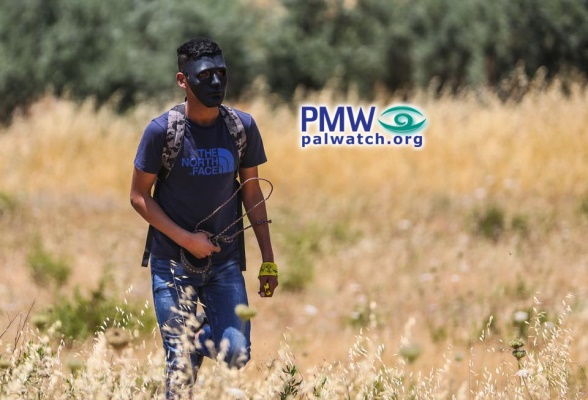 » View analysis citing this item