Fatah branch honors mother of terrorist serving life sentence in prison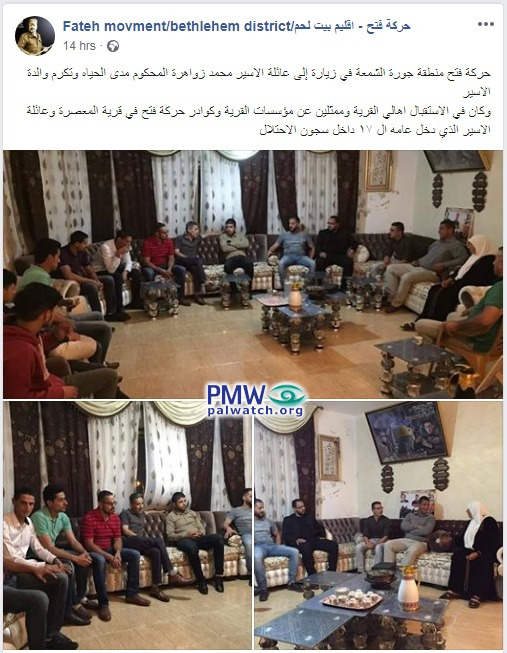 Posted text: "The Jourat Al-Sham'a branch of the Fatah Movement visited the family of prisoner Muhammad Zawahreh (i.e., terrorist, involved in attacks), who is serving life in prison, and honored the prisoner's mother.
Present at the reception were residents of the village, representatives of the village's institutions, Fatah staff in the village of Al-Ma'asara, and the family of the prisoner who has begun his 17th year inside the occupation's prisons."
Muhammad Zawahreh – Palestinian terrorist and member of the Al-Aqsa Martyrs' Brigades (Fatah's military wing) who carried out attacks against Israelis. Zawahreh was one of the terrorists who stormed into the Church of the Nativity in 2002 - during the PA terror wave of 2000-2005 - and continued to fight against Israel for several weeks while using the monks and the religious site as a shield. He was arrested two months after the siege ended and is serving life in prison.