PA summer camp for kids named after terrorist who killed 2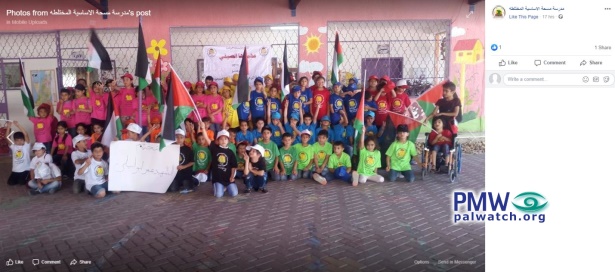 Image posted on the Facebook page of the PA National Committee for Summer Camps
The image shows a group of Palestinian children participating in a summer camp; several children are holding Palestinian flags while others are holding a sign.
Text on sign: "The Martyr Omar Abu Laila [Summer] Camp"
Omar Abu Laila – 19-year-old Palestinian terrorist who stabbed and murdered Israeli soldier Gal Keidan, and shot and murdered Rabbi Achiad Ettinger, a father of 12, at Ariel Junction on March 17, 2019. Abu Laila was killed on March 19, 2019, during an exchange of gunfire with Israeli soldiers who attempted to arrest him.