Israel Hayom: PA increases terrorists' salaries by 12%, PMW says
Gilad Zwick , Israel Hayom Staff
|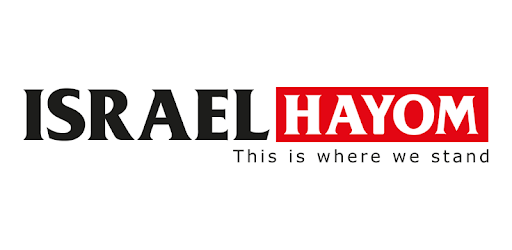 PA increases terrorists' salaries by 12%, media watchdog says
The Palestinian Authority has paid terrorists and their families some $66 million in the first five months of 2019, Palestinian Media Watch finds. Israel and the US have lambasted the Palestinian "pay-to-slay" program, but PA President Abbas has vowed to keep up payments "even if the PA has to spend its last penny to do so."
The Palestinian Authority paid terrorists and their families 234 million shekels ($65.6 million) in the first five months of 2019, documents obtained by Palestinian Media Watch revealed Wednesday. This figure represents an 11.8% increase in the stipends budget, underscoring Ramallah's distorted priorities, as the PA claims it is on the brink of financial collapse.
The Palestinian Authority routinely spends hundreds of millions of dollars on payments to terrorists imprisoned in Israel and to the families of terrorists killed while carrying out attacks against Israel.
In 2018, for example, Ramallah spent $135 million on salaries and other payments to terrorists. In 2017, terrorists' stipends came to $358 million – 7% of the Palestinian Authority's total budget for that year and about 20% of the foreign aid it receives. In 2016, the PA allocated $322 million to these payments.
According to the PA's own public records for the first five months of 2019, Ramallah has spent an average of NIS 46,834,400 ($13,121,700) on terrorists' salaries every month.
"Based on this monthly average, PA expenditure on the 'Pay-for-Slay' salaries to terrorist prisoners in 2019 should reach NIS 562 million [$157 million], compared to NIS 502 million [$135 million] in 2018. This amounts to an 11.8% rise, in PA salaries to terrorist prisoners in 2019," The Jewish Press quoted PMW Director Itamar Marcus as saying in the report.
[...]
Palestinian Media Watch official Maurice Hirsch noted that "the fact that the Palestinian Authority continues to pay salaries to terrorists is despicable. The fact that they have increased these payments while claiming to be suffering from a financial crisis and begging international donors to increase their donations just shows their contempt for the donors."
He added that it will be "interesting to see if this latest PA admission of increased expenditures on terror will influence the international community's financial support of the PA, or Israeli steps to alleviate the PA financial crisis."
[https://www.israelhayom.com/2019/07/04/pa-increases-terrorists-salaries-by-12-media-watchdog-says/]