Palestinian terrorist is like Jesus, according to official PA daily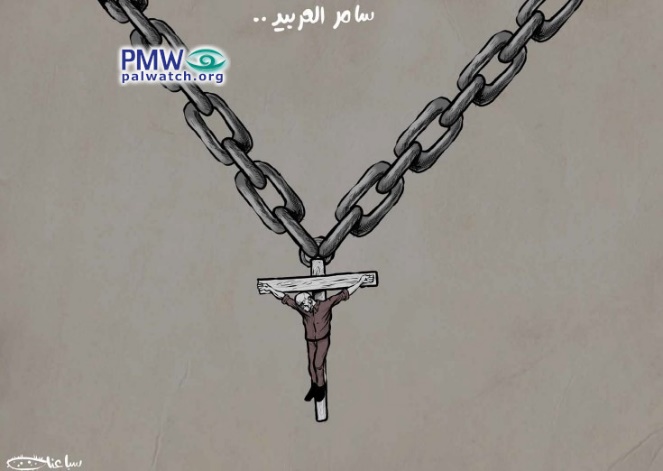 [Official PA daily Al-Hayat Al-Jadida, Oct. 16, 2019]
Samer Arbid is the Palestinian terrorist arrested with two others for detonating a bomb which murdered 17-year-old Rina Shnerb and injured her father and brother near the Dolev spring on Aug. 26, 2019.
Arbid, who is a member of the terror organization Popular Front for the Liberation of Palestine, was hospitalized for 2 weeks soon after his arrest, and the Palestinian Authority claimed that it was a result of his interrogation. Having allegedly been injured by Jews, the official PA daily published a cartoon portraying the terrorist as Jesus on the cross.
Portraying a Palestinian terrorist suspected of murder as Jesus is in keeping with the PA's rewriting history and its fundamental support of terror, which claims that Jesus was the first Palestinian "Martyr", and that terrorist murderers are heroes.