Fatah calls southern Israeli city "occupied Be'er Sheva"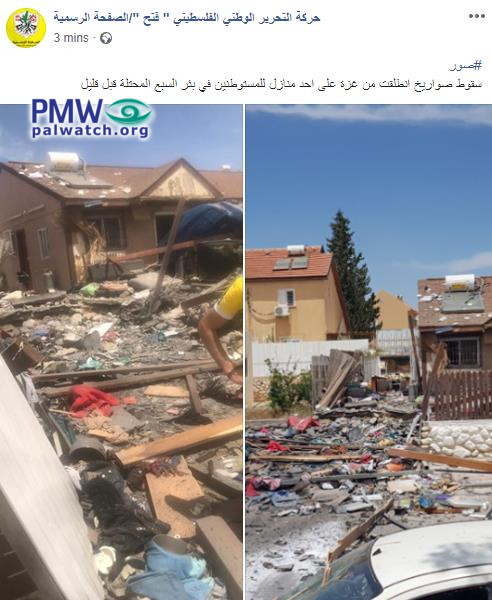 Images and text posted on the official Fatah Facebook page
The images show the ruins of an Israeli house destroyed by rockets fired by terrorists in Gaza.
Posted text: "#Pictures
Rocket strikes from Gaza on one of the settlers' houses in occupied Be'er Sheva (i.e., a city in southern Israel) a short while ago."
May 2019 Gaza rocket attacks – The Hamas and Islamic Jihad terrorist organizations in Gaza launched a rocket barrage on Israeli civilian population centers on May 4, 2019, firing more than 700 rockets and murdering 4 Israelis in the course of two days. Israel responded by striking terror targets; 23 Gazans, many of them terrorists, were killed during the exchange of fire. On May 6 a ceasefire agreement was reached between Israel and Hamas.