Fatah delegation honors family of murderer of 9, gives family plaque with map that erases Israel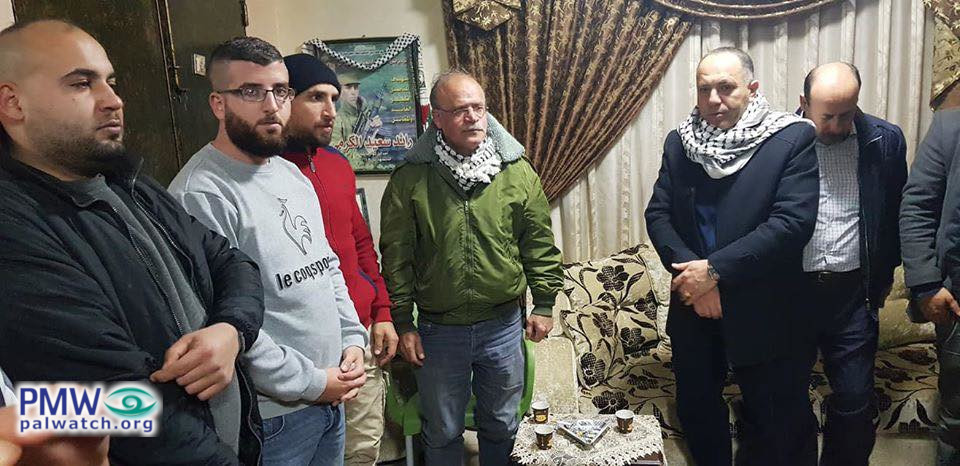 Images and text posted on the official Fatah Facebook page
Posted text: "A delegation from the Fatah Movement's Tulkarem branch visits the home of Martyr Raed Al-Karmi (i.e., terrorist, responsible for the murder of 9) on the 18th anniversary of his death as a Martyr."
The pictures show the Fatah delegation visiting the home of terrorist murderer Raed Al-Karmi. Photos of the murderer adorn the walls.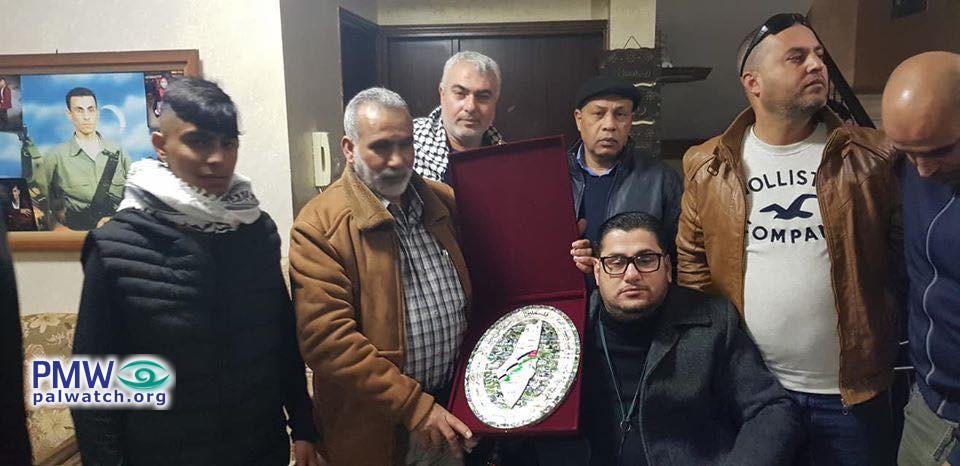 The Fatah delegation presented the murderer's family with an honorary plaque featuring the PA map of "Palestine" that presents all of Israel as "Palestine" together with the PA areas, and on the map is the Palestinian flag.
Raed Al-Karmi – Palestinian terrorist and senior Tanzim (Fatah terror faction) member responsible for the murder of 9 Israelis in several attacks: Etgar Zeituni and Motti Dayan on Jan. 23, 2001; Zvi Shelef on May 31, 2001; Danny Yehuda on June 18, 2001; Elie Na'aman on July 4, 2001; Dov Roseman on Aug. 26, 2001; soldier Yaniv Levy on Aug. 28, 2001; Israeli army officer Erez Merhavi on Sept. 6, 2001; and Hananya Ben Avraham on Oct. 5, 2001. Al-Karmi was killed by the Israeli army on Jan. 14, 2002.