Cartoon against US peace deal depicts Trump riding motorcycle made up of Stars of David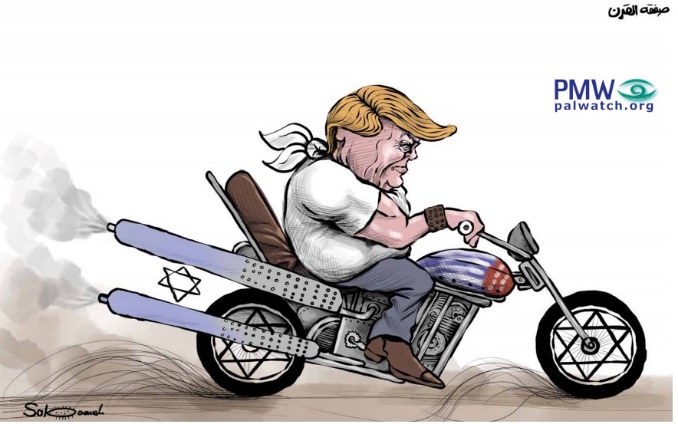 Cartoon published in the official PA daily
Headline: "The deal of the century"
Refers to US President Donald Trump's as yet unpublished Middle East peace plan, which Trump has announced he will reveal to Israel's Prime Minister Benjamin Netanyahu and opposition leader Benny Gantz at meetings in Washington on Jan. 27 and 28, 2020.
The cartoon shows US President Donald Trump riding a motorcycle. The spokes of the tires form Stars of David, and the tailpipes, with a Star of David between them, resemble the Israeli flag.