Fatah post against Trump pace plan shows map of British Mandate Palestine, presents it as map of non-existent country of "Palestine"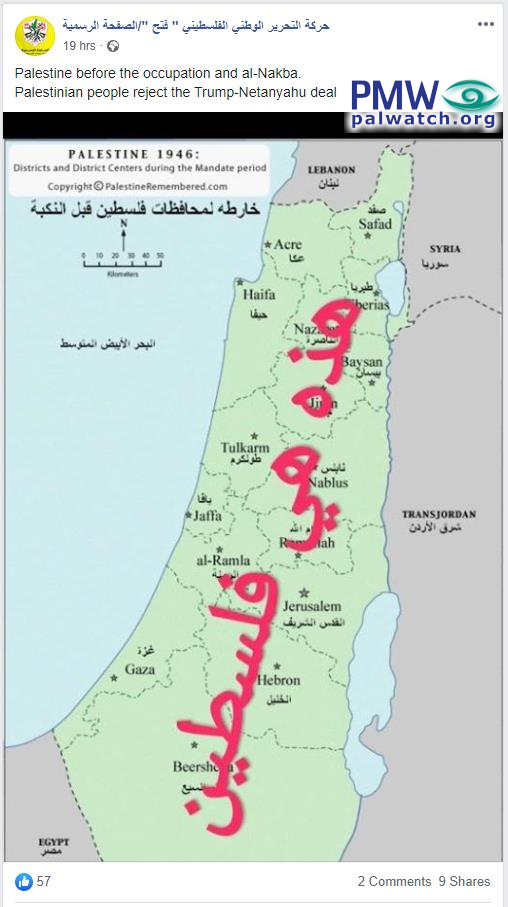 Image and text posted on the official Fatah Facebook page
Posted text in English: "(All errors in source –Ed.) Palestine before the occupation and al-Nakba (i.e., "the catastrophe," Palestinian term for the establishment of the State of Israel).
Palestinian people reject the [US President Donald] Trump-Netanyahu deal (i.e., refers to Trump's as yet unpublished Middle East peace plan, which Trump has announced he will reveal to Israel's Prime Minister Benjamin Netanyahu and opposition leader Benny Gantz at meetings in Washington on Jan. 27 and 28, 2020)"
The image shows a map titled in English "Palestine 1946: Districts and District Centers during the Mandate period," with names of cities written in English and Arabic, including Israeli cities such as Safed, Haifa, Jaffa, Jerusalem, and Be'er Sheva.
Text on map in red: "This is Palestine"