Fatah cartoon promotes throwing Molotov cocktails against Trump peace plan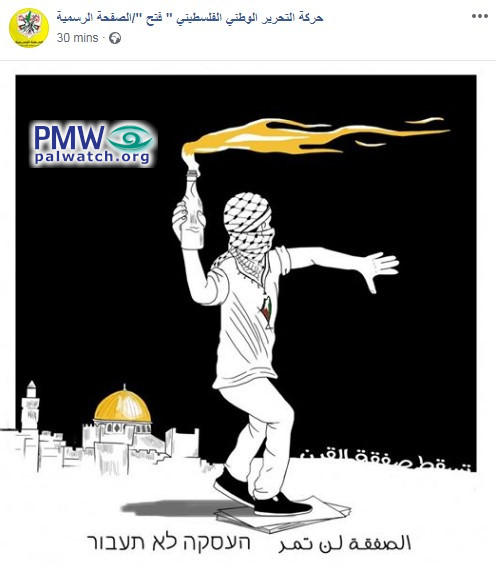 Cartoon posted on the official Fatah Facebook page
The cartoon shows a man masked in a keffiyeh (Arab headdress) about to throw a lit Molotov cocktail. On his shirt is the PA map of "Palestine" that presents all of Israel as "Palestine" together with the PA areas in the colors of the Palestinian flag. In the background is the Dome of the Rock.
Text at the bottom of the cartoon in Hebrew and Arabic: "The deal will not pass"
- I.e., refers to US President Donald Trump's Middle East peace plan, which he presented with Israeli Prime Minister Benjamin Netanyahu on Jan. 28, 2020.