Song proclaiming the "slaughter" of Jews uploaded in 11,200 versions on social network TikTok
Nan Jacques Zilberdik and Itamar Marcus
|
PMW calls on TikTok to remove the 11,200 songs proclaiming the slaughter of Jews and close the accounts on which they were uploaded
TikTok is a social network app popular with teenagers and children on which users create and share videos up to 60 seconds long.
Palestinian Media Watch has discovered a song whose Arabic lyrics celebrate that Palestinians/Muslims/Arabs are "dread for the Jews," and proclaim their "slaughter." The song has been uploaded 11,200 times by different users, making their own videos (according to the app's records.)
PMW has made a short video compilation from parts of 14 of these TikTok videos.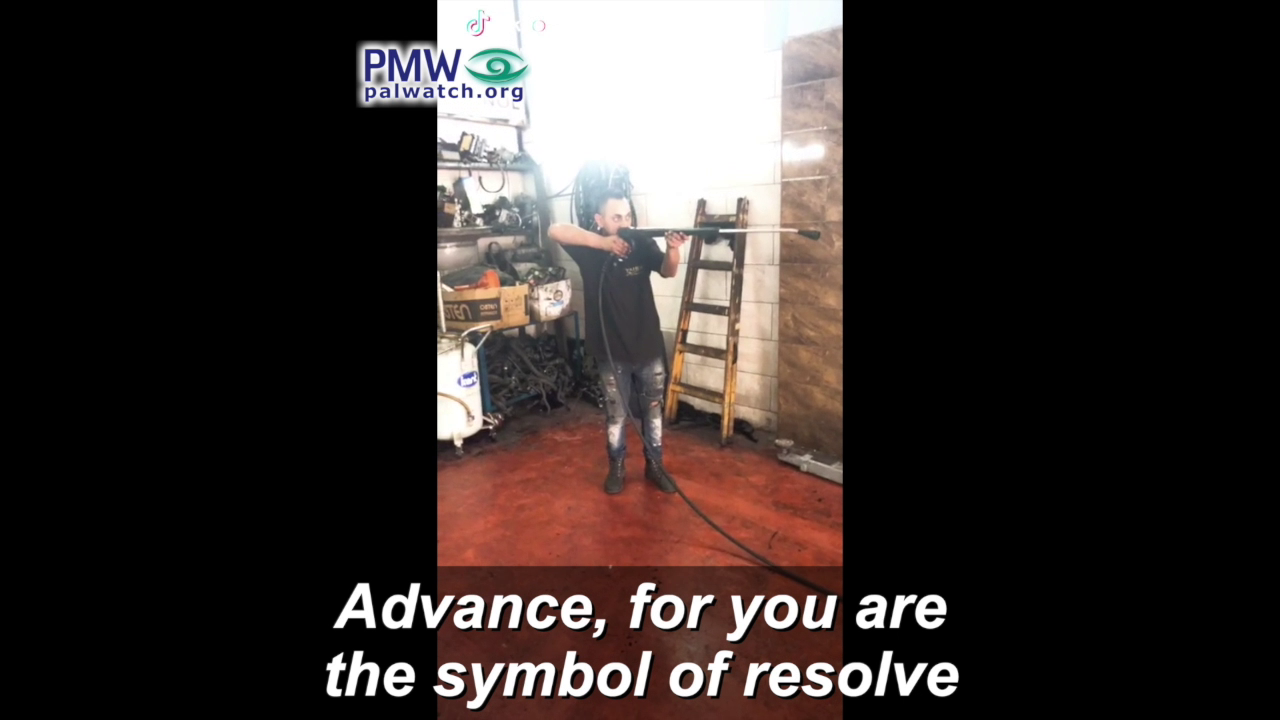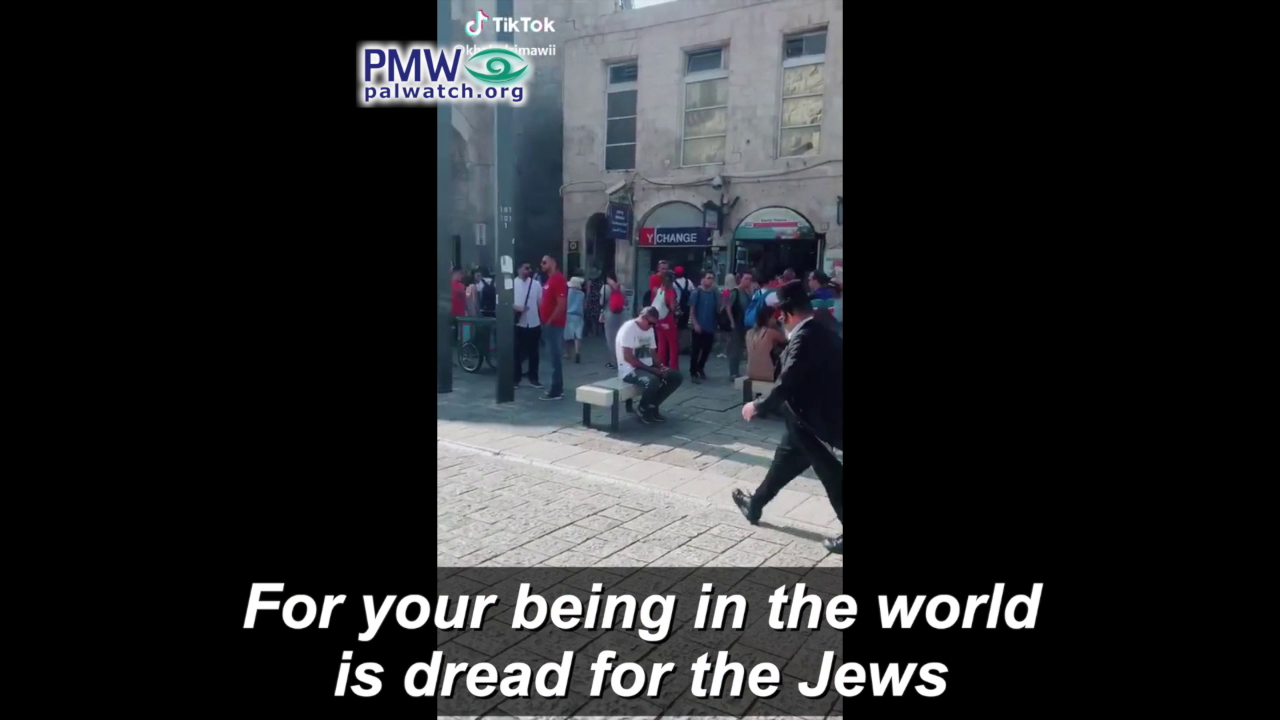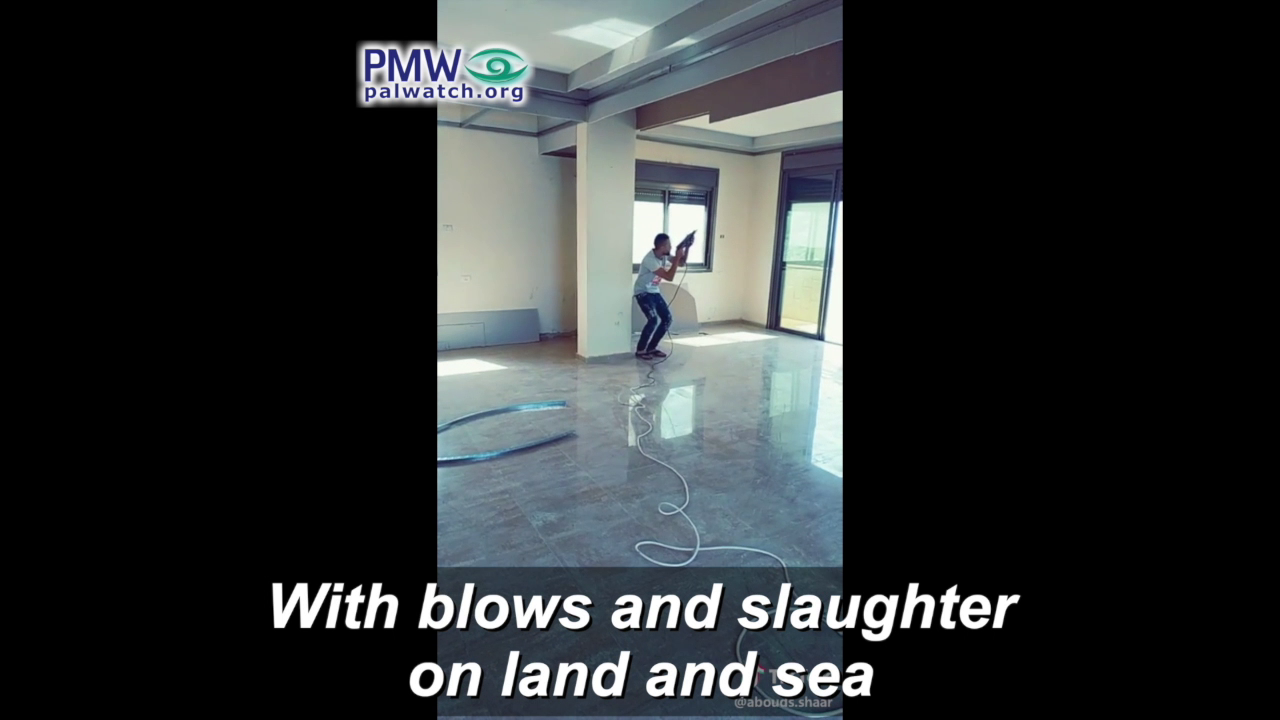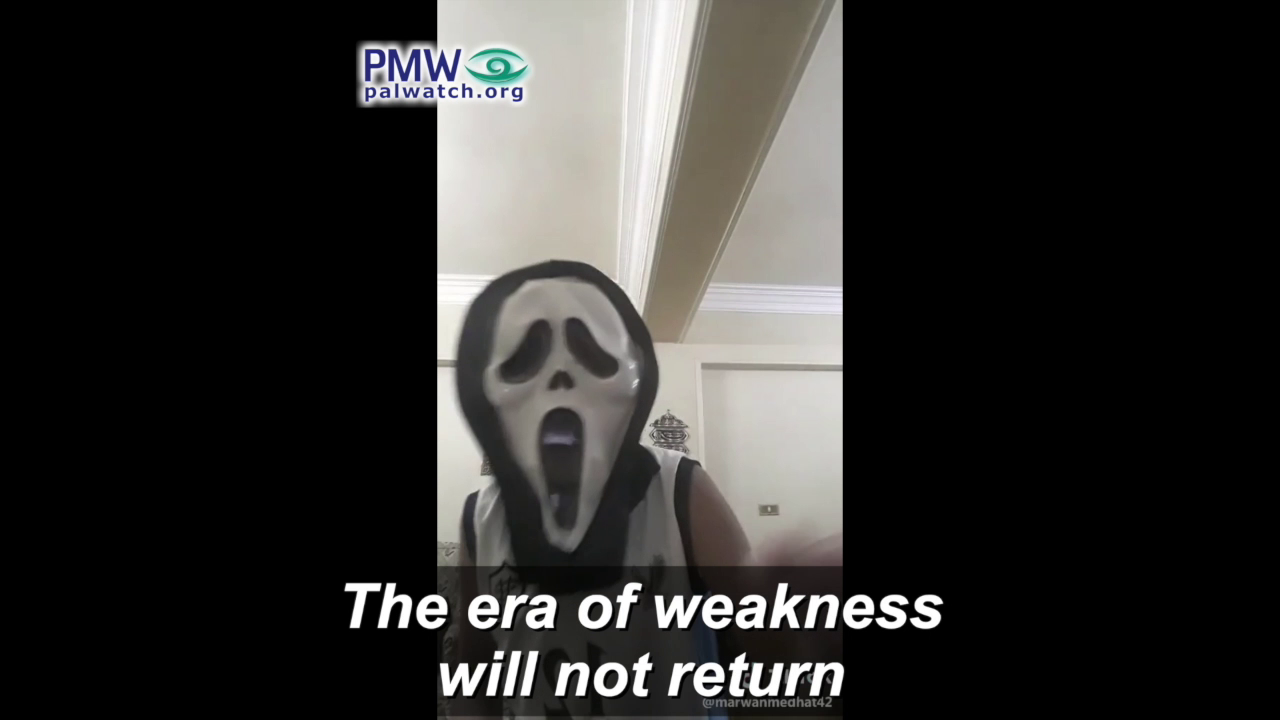 Lyrics: "Advance, for you are the symbol of resolve,
For your being in the world is dread for the Jews,
With blows and slaughter on land and sea,
The era of weakness will not return,
Say this in my land
and in the land of the ancestors, [which has] the history of glory
Until eternity"

[Compilation from following 14 TikTok accounts,
khlawy.xd, ????????18, ayhamqarqash, mennahany98, omarrmdan, sabahsame, mohamedelashrey, marwanmedhat42, wadeadweikat, 2961278soso, abouds.shaar, khaledrimawii, odii.mohamed, amjed.z, Feb. 10, 2020]
The message of the Arabic song is that Arabs, Muslims, or Palestinians constitute dread for Jews and will slaughter them.
Last week, PMW exposed an animated video on TikTok that showed reenactments of four real terror attacks against Israelis. Following PMW's exposure, TikTok promptly removed the video and suspended the account on which it had been uploaded.
PMW calls on TikTok to once again do the right thing and remove the 11,200 songs proclaiming the slaughter of Jews.
TikTok is a social network app in which users can create and share short videos up to 60 seconds long. It is owned by a Chinese company and is available in numerous languages. It has been downloaded more than 80 million times in the US alone, and was the 4th most downloaded app in the world in 2018, following Whatsapp, Facebook, and Facebook Messenger. [Calcalist, Feb. 18, 2019] In Israel it is very popular among children.