Basic data about Aida refugee camp
Official PA TV program The Refugee Camp: Resolve Until Return, on the Aida refugee camp north of Bethlehem
Visual: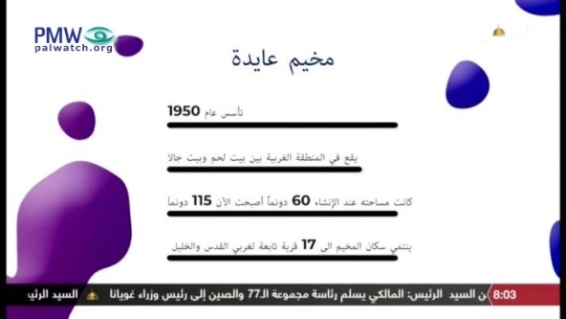 Text on screen: "The Aida [refugee] camp
Established in 1950
Located in the western area between Bethlehem and Beit Jala
Its area at the time of its establishment was 60 dunams [1 dunam = 1,000 sq. meters], and now [its area] has become 115 dunams.
The camp's residents [originally] belong to 17 villages connected to west Jerusalem and Hebron.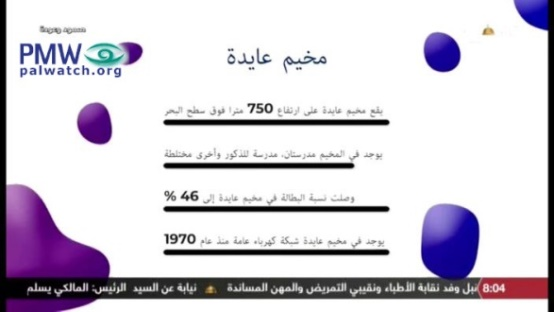 The Aida camp is located 750 meters above sea level
There are two schools in the camp, a school for boys and an additional coed one
The rate of unemployment in the Aida camp has reached 46%
There has been a public electrical grid in the Aida camp since 1970"