Bethlehem Mayor honors female terrorist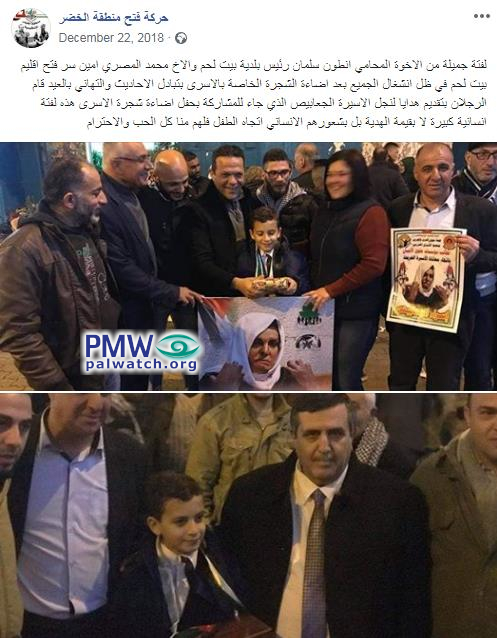 Bethlehem Mayor Anton Salman honored female terrorist Israa Ja'abis, who carried out a car bomb attack, by giving a gift to her son. Ja'abis suffers from severe burns as a result of her attack. A post regarding the gift on the Facebook page of the Fatah Movement – Al-Khader Branch included a picture of Salman standing with terrorist Ja'abis' son.
Israa Ja'abis – 31-year-old female Palestinian terrorist, resident of East Jerusalem, who carried out a car bomb attack near Ma'ale Adumim, a few kilometers east of Jerusalem, on Oct. 11, 2015. A policeman who noticed a suspicious vehicle signaled for the driver to stop, after which she drove closer to a group of police officers and detonated a gas balloon. One policeman suffered light injuries and Ja'abis was seriously injured.