Fatah glorifies Palestinian women fighters on International Women's Day with women holding rifle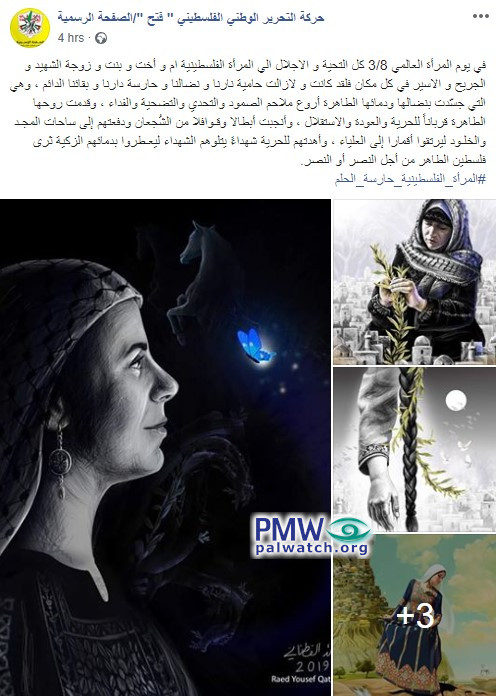 Text and images posted on the official Fatah Facebook page
The images show pictures of Palestinian women.
Posted text: "On International Women's Day, March 8 [2020], blessings and admiration for the Palestinian women – the mothers, sisters, daughters, and wives of the Martyrs, wounded, and prisoners everywhere…They are the ones who by their struggle and their pure blood have illustrated the most wonderful heroic feats of resolve, defiance, and self-sacrifice, and sacrificed their pure soulsfor freedom, [the refugees'] return, and independence. They have given birth to heroes and processions of brave ones, and pushed them to the fields of praise and eternity, and they [the heroes] ascended to Heaven like moons. They [the women] have given them one after the other as Martyrs for freedom, and they [the Martyrs] have scented the pure land of Palestine with their pure blood for certain victory.
#The_Palestinian_women_are_the_guardians_of_the_dream"
The image shows a woman in traditional Palestinian garb standing on clouds and holding an assault rifle aloft.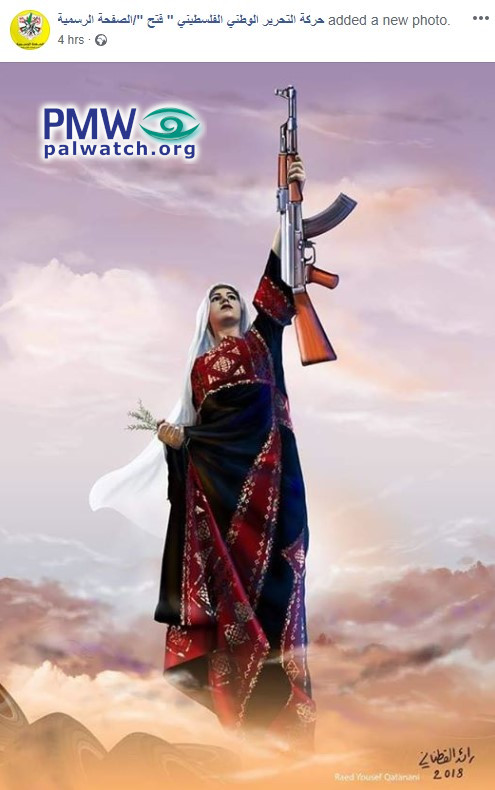 » View analysis citing this item