Your fetus will be a "Martyr for Palestine" – PA's message to Palestinians 3 times in one day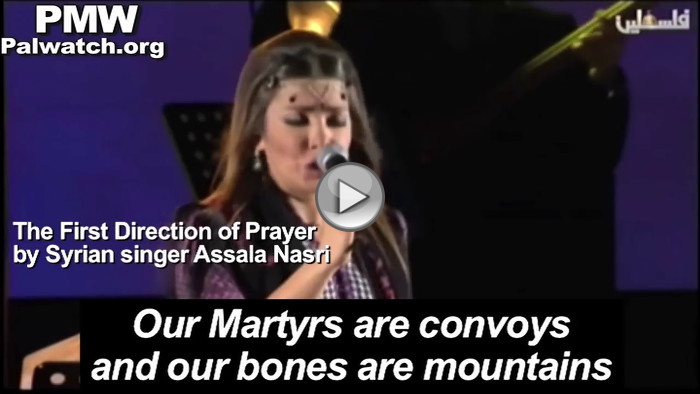 "Repetition is the mother of learning, and the father of action, which makes it the architect of accomplishment," American motivational speaker and salesman Zig Ziglar has explained. And whether or not anyone in the Palestinian Authority leadership has ever heard one of his talks or come across this statement, they sure know to practice repetition to get their messages across to the Palestinian population.
Three times in one day, PA TV Live broadcast this song, brainwashing Palestinian mothers to see their unborn fetus destined to die as a "Martyr for Palestine":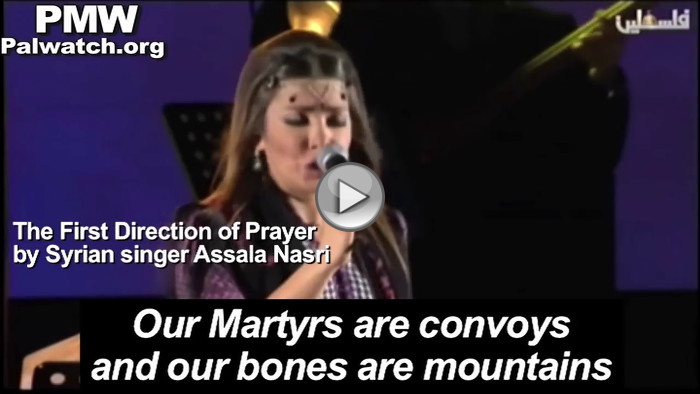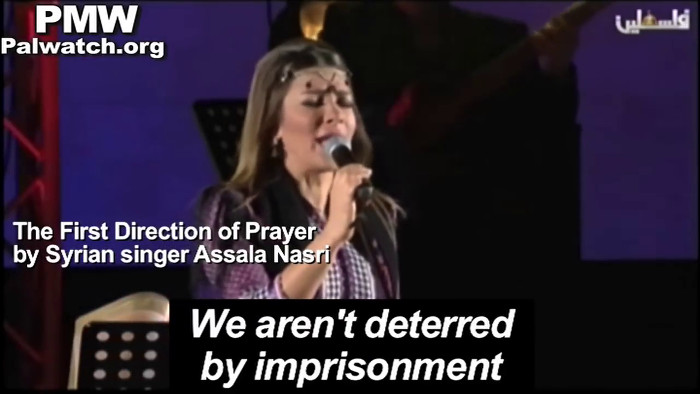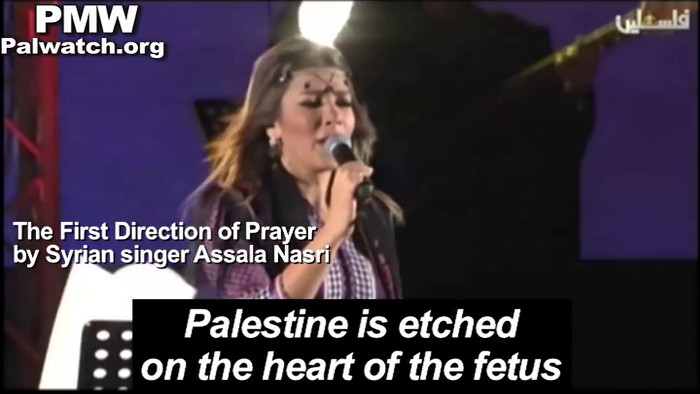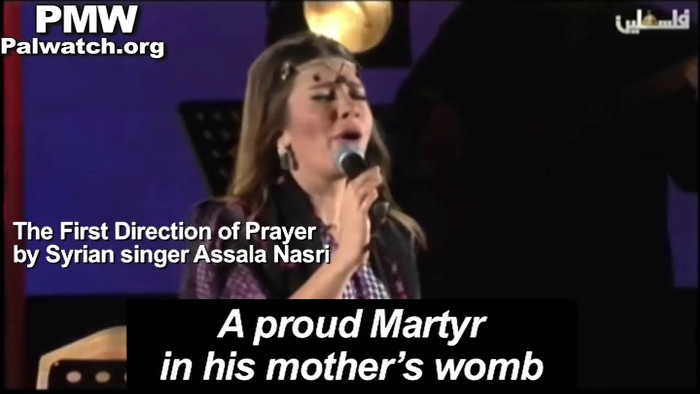 "Our Martyrs are convoys and our bones are mountains
We don't surrender to the lowly
We aren't deterred by imprisonment
Palestine is etched on the heart of the fetus
A proud Martyr in his mother's womb
And the Arab state will remain ours - Arab, Arab Palestine...
We [hold] the rifles to our chests and our eyes are raised to you
Our homes are trenches and our souls are the sacrifice for you
O Jerusalem, you will not remain stolen."
[Official PA TV, June 19 and 26, 2018, April 27, 2020 (twice)
PA TV Live April 22, 26 (three times), 29 and May 2, 2020]
The song has already appeared on the station's repertoire in May as well, so obviously this is a message the PA intends to continue to reinforce.
But this message is not being drummed into the heads of Palestinians by only one official PA TV station. Palestinian Media Watch has exposed that this song has been broadcast on PA TV, PA TV Live, PA radio - The Voice of Palestine and on Fatah's TV station Awdah.
Moreover, Palestinians are not getting this message – that their children are destined to die for "Palestine" – from just one song only. Numerous other songs, poems, and statements by the PA leadership reinforce the ideal of kids as potential Martyrs, promoting child soldiers.
Significantly, even the worldwide corona crisis and the daily aid to the PA from Israel, is not enough to slow down the PA hate and terror machine.