USA News agency quotes report by PMW, in which Fatah official warns "we will continue the cycle of blood and killing"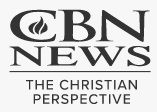 Blinken Says U.S. to Reopen Consulate to Palestinians, Fatah Warns: 'We Will Continue the Cycle of Blood and Killing'
U.S. Secretary of State Antony Blinken announced plans on Tuesday to reopen the U.S. consulate in Jerusalem. The decision reverses the Trump administration's move in 2019 to merge the consulate under the embassy.
The move upset the Palestinian Authority which views the eastern part of Jerusalem as the capital of a future Palestinian state. The move requires Israeli approval and is one more step by the Biden Administration to re-engage with the government of PA President Mahmoud Abbas, currently in the 15th year of his 4 year term.
"As I told the president (Abbas), I am here to underscore the commitment of the United States government to its relationship with the Palestinian Authority," Blinken said.
Blinken's meeting with PA President Abbas is part of the Biden's Administration to advance the "two-state solution."
However, Palestinian Media Watch released an interview with Fatah Central Committee Secretary Jibril Rajoub. Fatah is the political party of Abbas. He told an interviewer, "This situation requires from us (i.e., Fatah) as Palestinians to take a position and also the international community, which understands the scope of the fascist and Nazi state terror that is being carried out against the Palestinians… We are convinced that the conflict [with Israel] has reached the stage that either the world will give us a solution or we will continue the cycle of blood and killing."
He was then asked, "How realistic today are the possibilities that have been raised that Fatah will enter an armed confrontation with the occupation… as happened in the 2000 [second] Intifada?" Rajoub replied, "That possibility is on the table."
In yet another move to re-establish relations with the Palestinian Authority, the Biden Administration hopes to reopen the Palestine Liberation Organization (PLO) mission in D.C. The Trump administration shut it down since Congress passed a law it could be closed if the Palestinians filed a suit against Israel at the ICC. They did in 2017. Congress also passed a law in 1987 designating the PLO as a terror group.