Shimon Peres entered "Palestine" illegally on a work permit, not an immigrant permit, lies Fatah
Image posted on the official Fatah Facebook page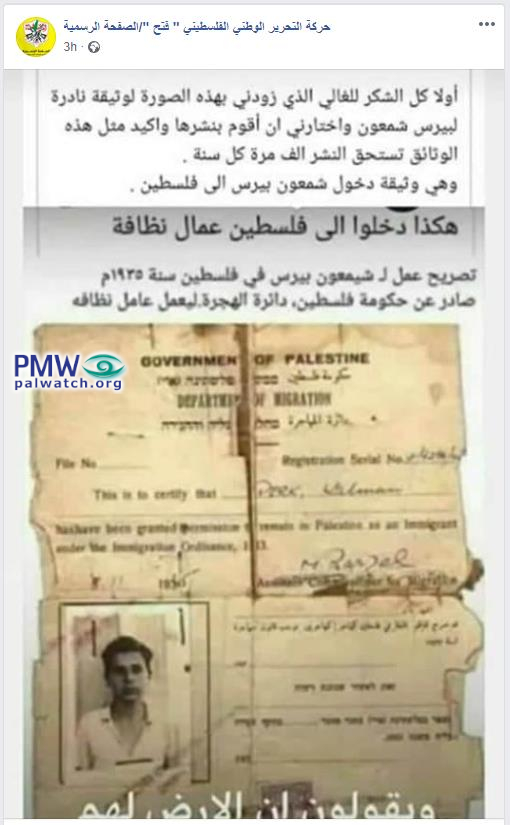 The image shows an immigration permit of former Israeli President Shimon Peres issued by the British Mandate of Palestine. The permit is in English and has "Government of Palestine, Department of Migration" written at its top.
Text on image: "First, many thanks to the one who provided me with the scan of a rare document of [former Israeli President] Shimon Peres and chose me to publish it. Without a doubt documents such as these are worthy of being published 1,000 times every year.
This is how they entered Palestine, as cleaners.
A work permit for Shimon Peres to work as a cleaner in Palestine in 1935 (sic., the document grants Peres permission to enter Mandatory Palestine "as an immigrant." It is not a work permit), which was issued by the Migration Department of the Government of Palestine.
And they say that the land belongs to them."