Kids at PLO summer camp hold pictures of terrorist murderer
Images and text posted on the Facebook page of the PLO Supreme Council for Youth and Sports
Posted text: "The Pioneers of Tulkarem [camp participants] are working with love in their corners of the [PLO Supreme Council for Youth and Sports] summer camps
Photos: The volunteering journalist group"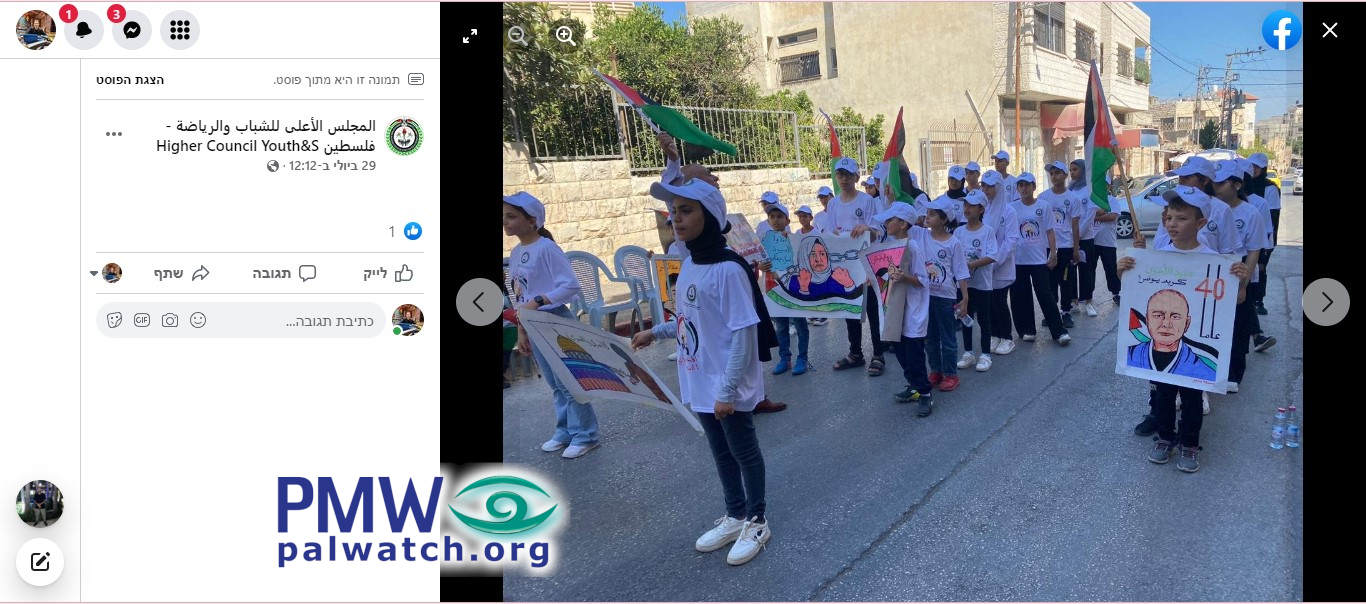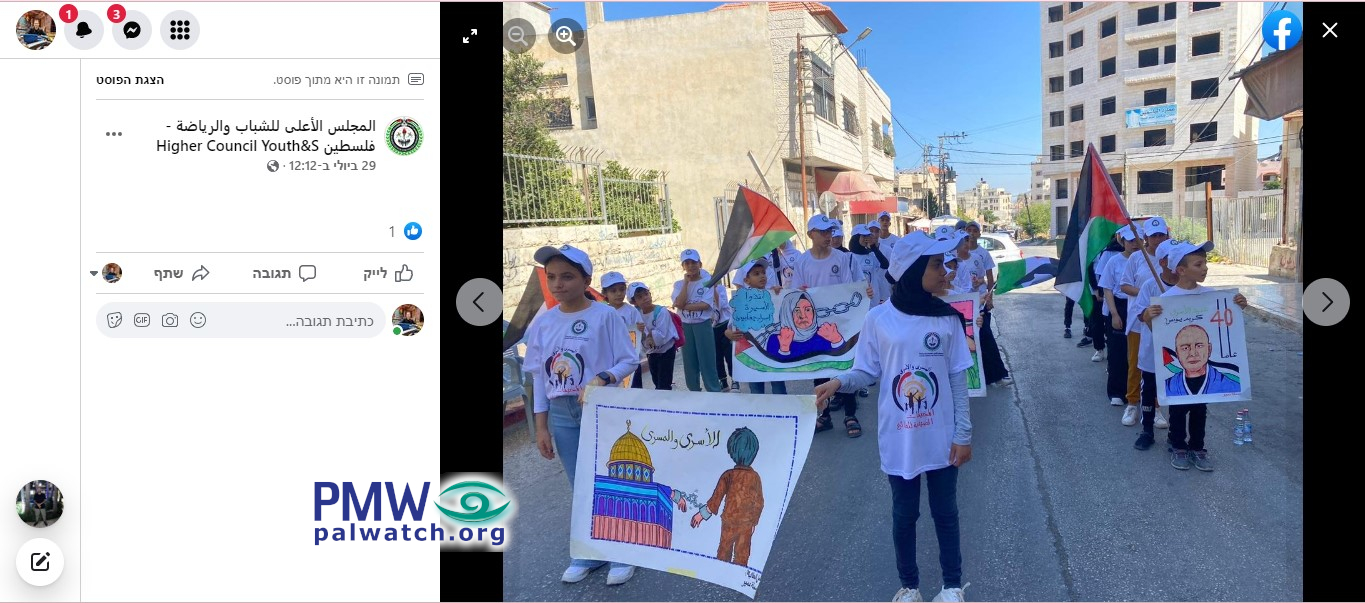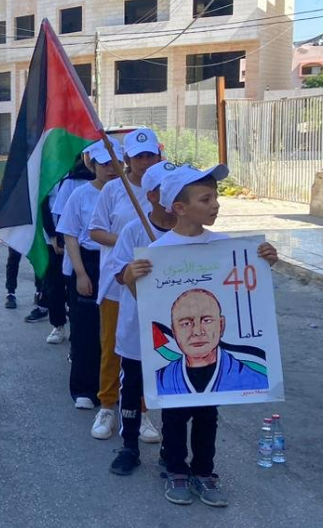 Visual:
The images show child participants in a PLO Supreme Council for Youth and Sports summer camp parading Palestinian flags and drawings of terrorist prisoner Karim Younes, who murdered 1 together with an accomplice and Israa Ja'abis who carried out a car bomb attack.
Karim Younes - Israeli Arab terrorist who kidnapped and murdered Israeli soldier Avraham Bromberg in 1980 together with his cousin Maher Younes. Younes was originally sentenced to life in prison, but Israeli President Shimon Peres reduced his sentence in 2012. Younes is serving a 40-year sentence. In May 2017 Younes was appointed by PA Chairman Mahmoud Abbas to the Fatah Central Committee. Younes was released from prison on Jan. 5, 2023.
Israa Ja'abis – 31-year-old female Palestinian terrorist, resident of East Jerusalem, who carried out a car bomb attack near Ma'ale Adumim, a few kilometers east of Jerusalem, on Oct. 11, 2015. A policeman who noticed a suspicious vehicle signaled for the driver to stop, after which she drove closer to a group of police officers and detonated a gas balloon. One policeman suffered light injuries and Ja'abis was seriously injured.