Fatah named a summer camp for young boys after terrorist shooter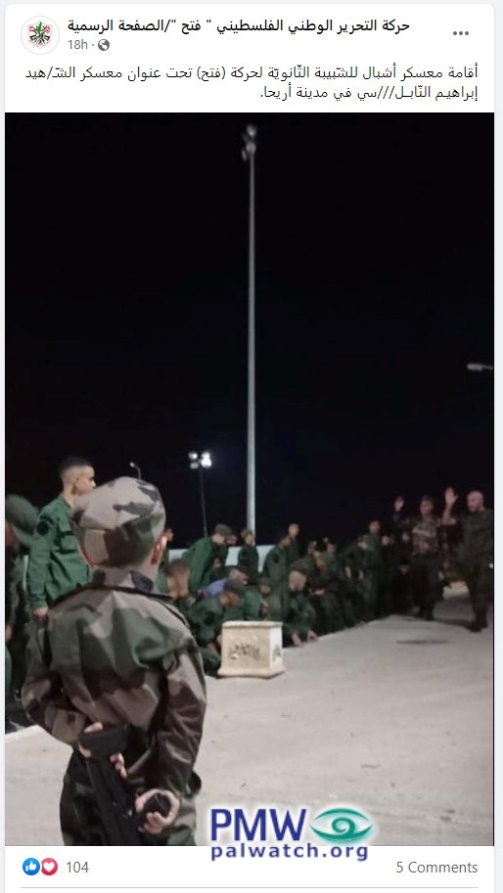 The image shows a boy in military uniform holding an assault rifle behind his back.
Posted text: "A camp for the members of the Fatah Movement Shabiba High School [Movement] under the title 'Martyr Ibrahim Al-Nabulsi Camp' in Hebron (i.e., Al-Nabulsi was a terrorist responsible for numerous shooting attacks)."
Ibrahim Al-Nabulsi – Palestinian terrorist and member of the Al-Aqsa Martyrs' Brigades (Fatah's military wing) who was responsible for a series of shooting attacks targeting Israeli soldiers. Al-Nabulsi resisted arrest and shot at Israeli soldiers who returned fire and killed him in Nablus on Aug. 9, 2022. Al-Nabulsi was a member of a Fatah terror cell that was attacked while planning an imminent attack on Feb. 8, 2022; while Al-Nabulsi escaped, three other members of the cell were shot and killed: Adham Mabrouka Al-Shishani, Muhammad Al-Dakhil, and Ashraf Mubaslat.