Fatah officials visit families of the "moons of Jenin" who shot at Israeli soldiers
The Fatah Commission of Information and Culture posted images and text on its Facebook page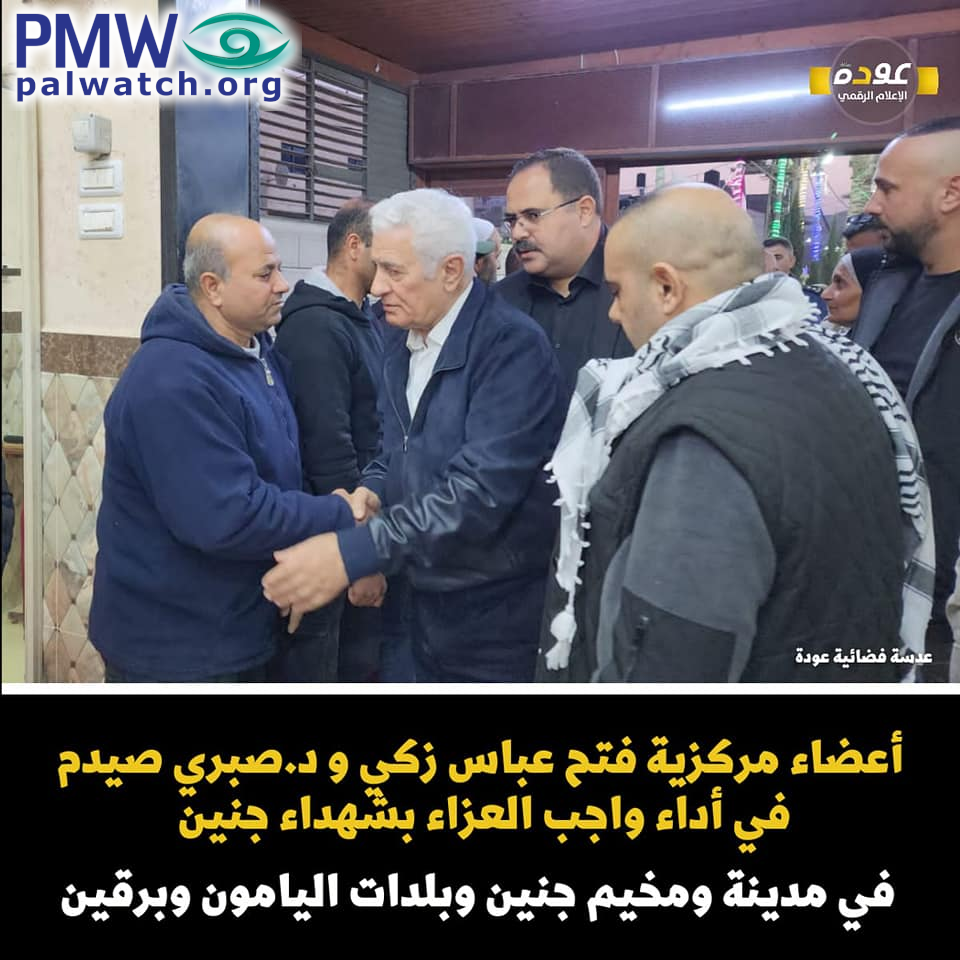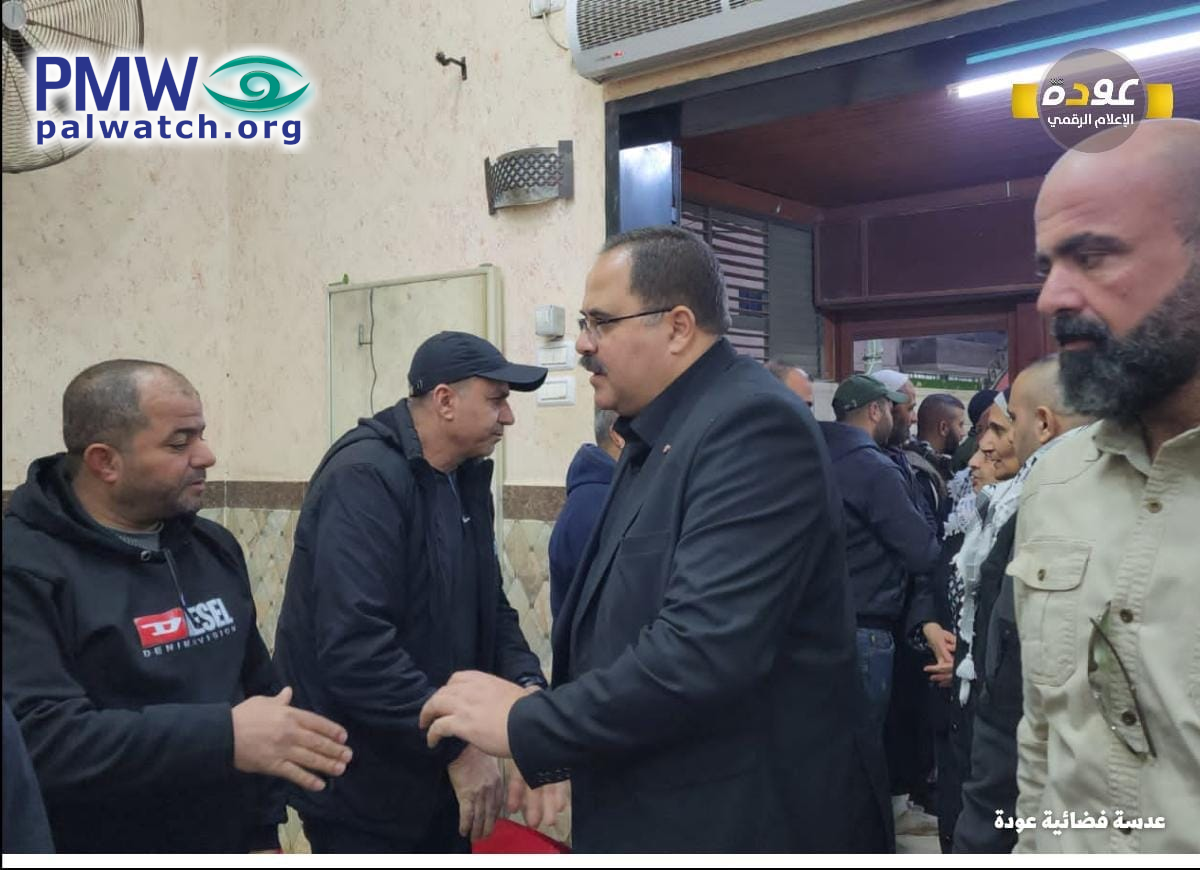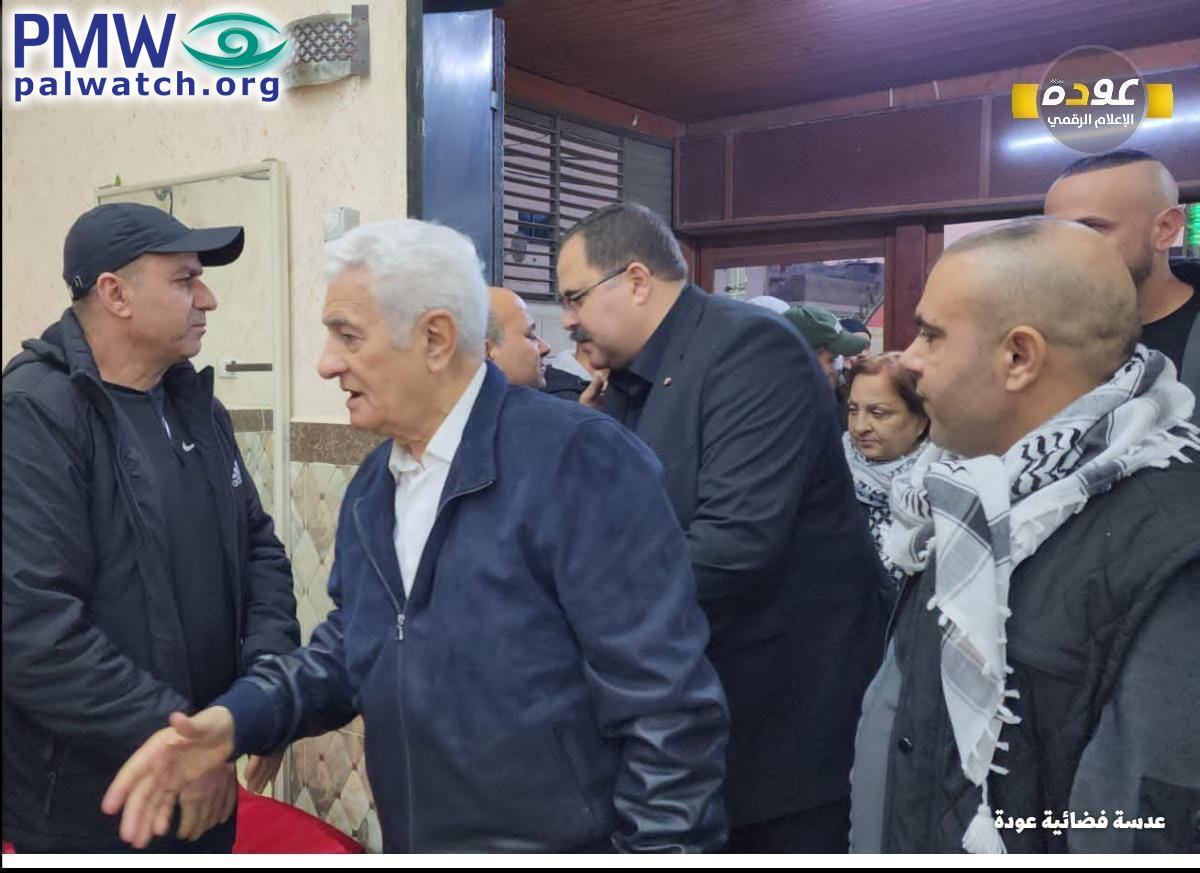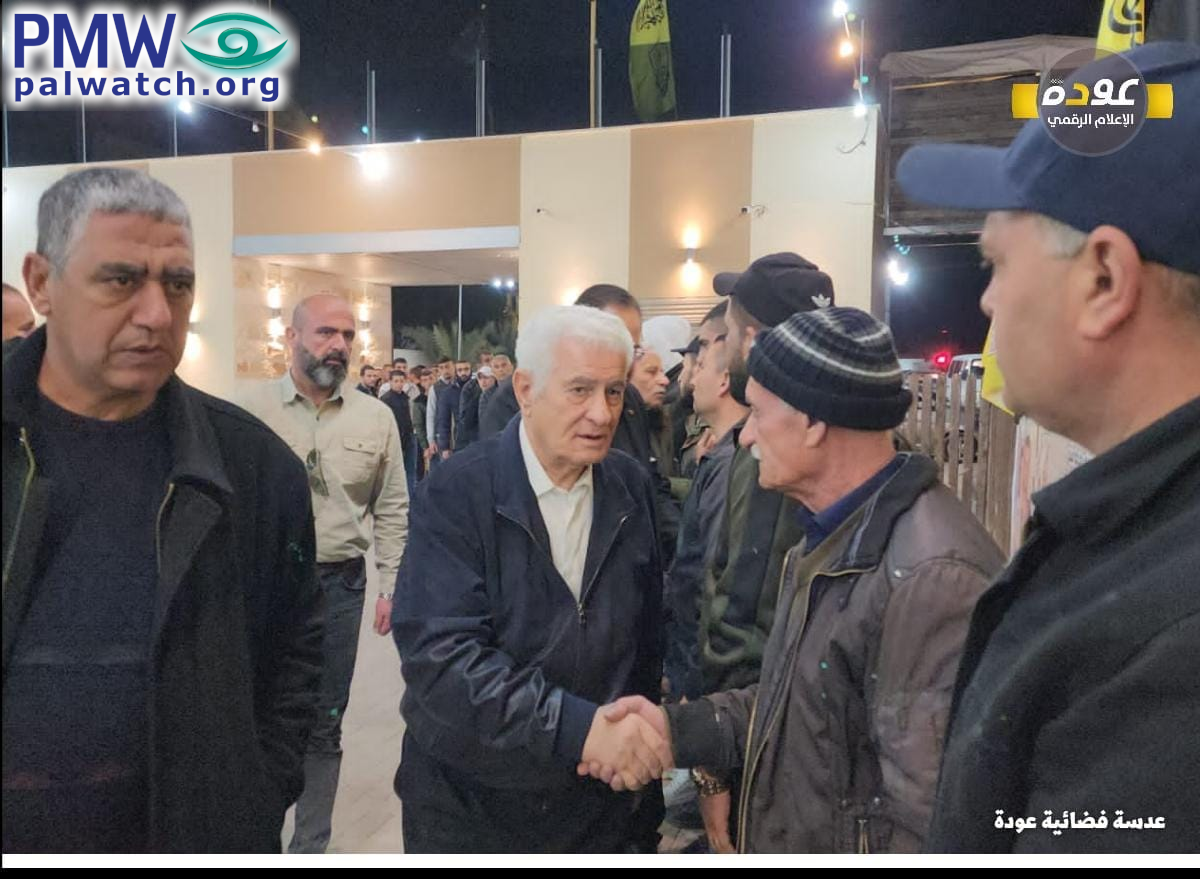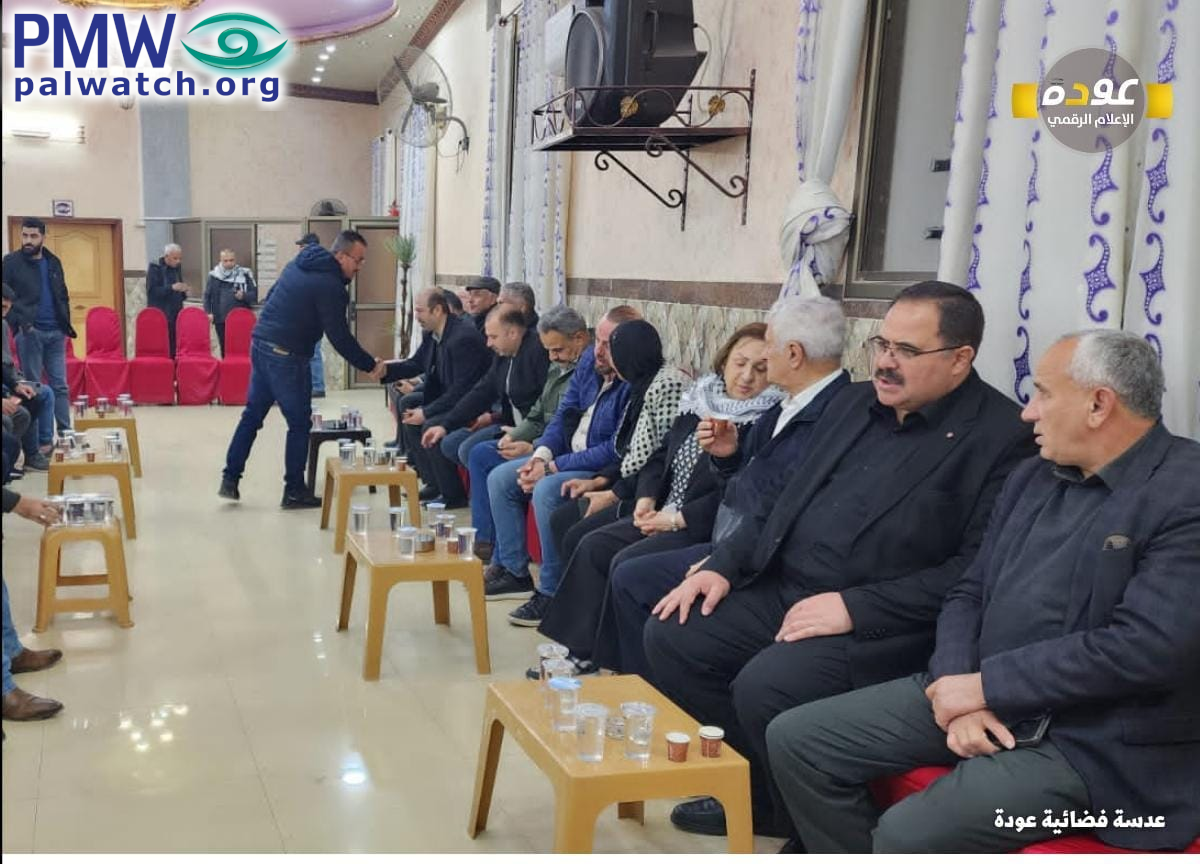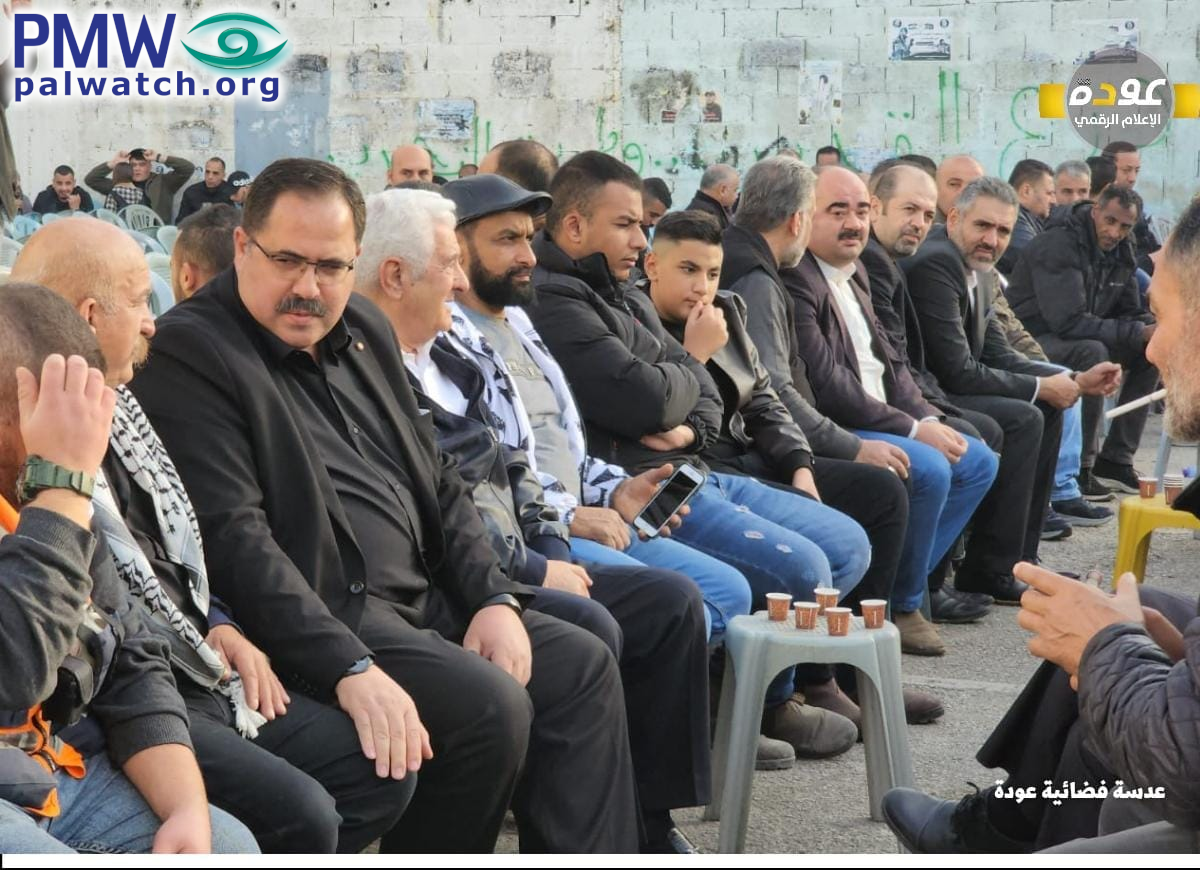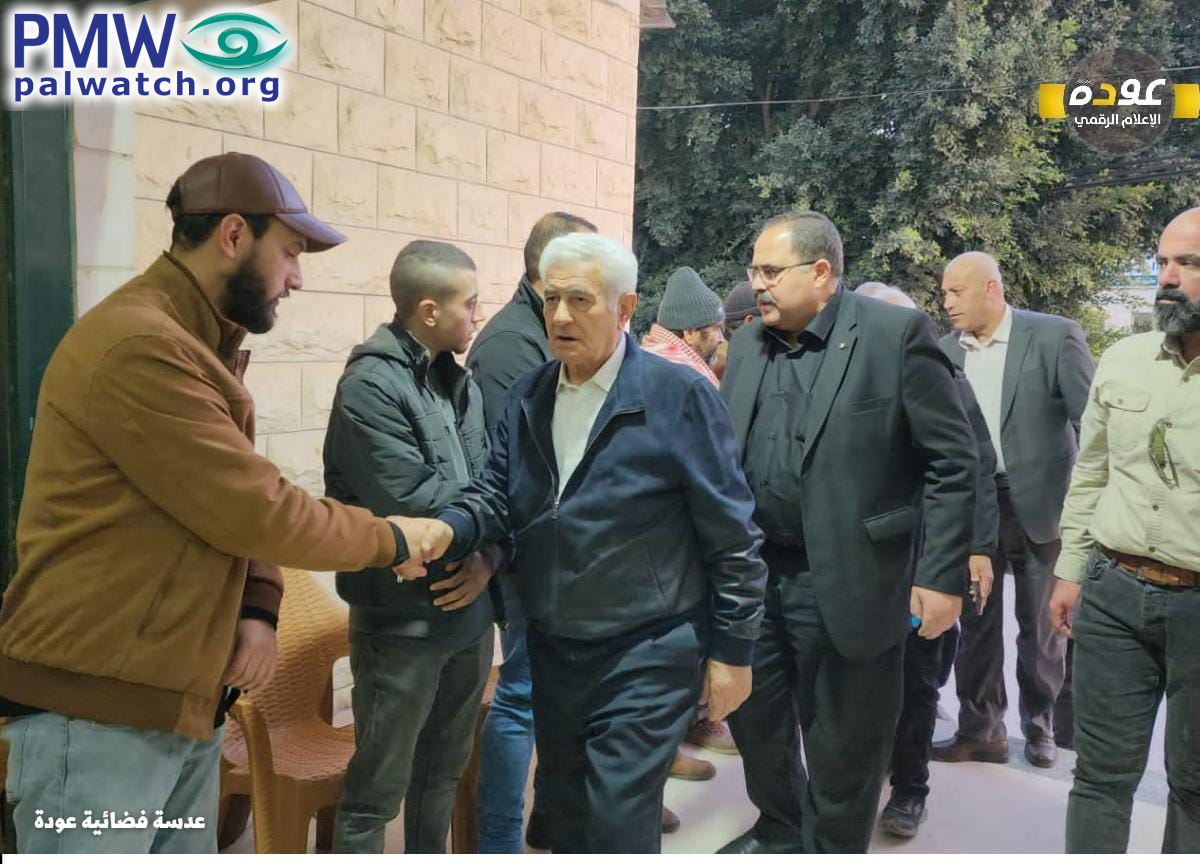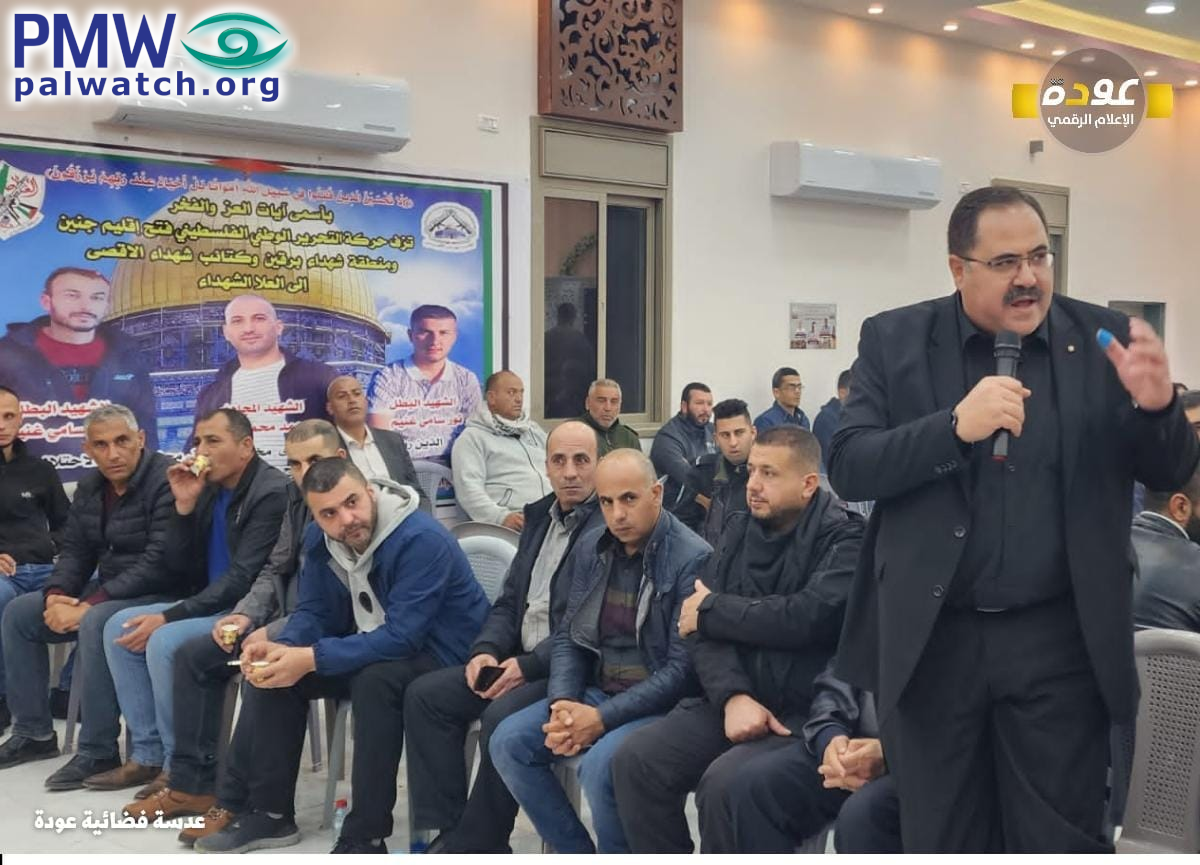 The images show senior Fatah officials including Fatah Central Committee Deputy Secretary Sabri Saidam, Fatah Central Committee member Abbas Zaki, and PA Minister of Health Mai Al-Kaila visiting the families of terrorists killed in a gun battle when Palestinian terrorists opened fire on Israeli soldiers in Jenin on Jan. 26, 2023 – see note below.
Posted text: "Fatah Movement Central Committee members Abbas Zaki and Dr. Sabri Saidam and [PA] Minister of Health Dr. Mai Al-Kaila paying a condolence visit to the moons of Jenin, of its [Jenin] refugee camp, and of the two towns Al-Yamun and Burqin in western Jenin."
Sabri Saidam also serves as Fatah Revolutionary Council Deputy Secretary and is the former PA Minister of Education and Higher Education.
Abbas Zaki also holds the position as Fatah Commissioner for Arab and China Relations
Jenin gun battle, January 2023 - Palestinian terrorists opened fire on Israeli soldiers while they were conducting a counter-terror operation in Jenin on Jan. 26, 2023. In the ensuing gun battle 8 terrorists, including PA police officer and Al-Aqsa Martyrs' Brigades (Fatah's military wing) member Izz Al-Din Salahat, were killed, as was 1 Palestinian civilian. The soldiers were in Jenin to arrest a senior Islamic Jihad terrorist and prevent an imminent terror attack.