Teen terrorist is seen posing with a weapon for a picture
"Fatah publicity," an unofficial channel, posted an image and text on its Telegram channel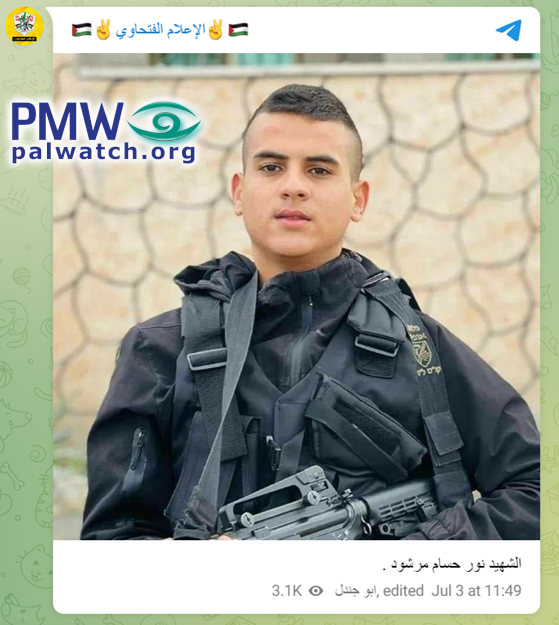 The image shows teen terrorist Nour Marshoud, who was killed during 2023 Operation Home and Garden, holding an assault rifle. The rifle strap features the logo of an Israeli army unit, indicating that it is stolen Israeli military property.
Posted text: "Martyr Nour Husam Marshoud"
["Fatah publicity," Telegram channel, July 3, 2023]
Nour Al-Din Marshoud, Ali Al-Ghoul, and Majdi Ar'arawi – Palestinian teen terrorists aged 16, 17, and 17 respectively who were killed during Israel's Operation Home and Garden, a counter-terror operation in Jenin that started on July 3, 2023. Marshoud and Ar'arawi were members of the Islamic Jihad terror organization, while Al-Ghoul was a member of Hamas.