Court sentences journalist to a year in prison for speaking against Abbas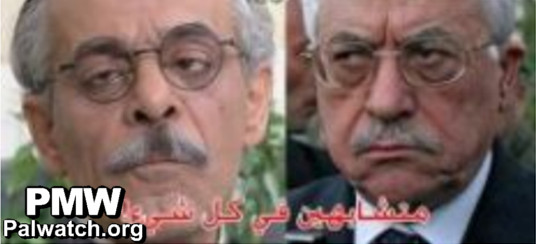 "President Mahmoud Abbas has ordered the monitoring of the implementation of journalist Mamdouh Hamamreh's pardon vis-à-vis the prosecution and legal system.
In regard to the sentence pronounced against journalist Hamamreh, the president's legal advisor, Hassan Al-Awri, said: 'The President is the first to protect rights and he has already stressed more than once that the sky is the [only] limit to freedom of expression and opinion, and that everyone must protect the authority of the law and adhere to it.'
Al-Awri added: 'I would like to emphasize that the presidency did not file the complaint against the aforementioned journalist. The Public Prosecutor's office, as representative of public and social rights, advanced this complaint and is responsible for passing it on to the court.'
He continued: 'The Public Prosecutor's office and the legal system are two independent institutions ruled only by the law and therefore no authority, including the presidency, may interfere in affairs of the law.'
Al-Awri said: 'The President expressed his discomfort with the sentence pronounced against Hamamreh for personally insulting his Excellency, and he therefore directed us to monitor the implementation of his pardon vis-à-vis the prosecution and legal system, while trusting the integrity and fairness of the Palestinian legal system.'
Earlier yesterday [March 28, 2013] the Bethlehem Court of Appeals confirmed the magistrate court's decision to imprison the Al-Quds TV correspondent for one year, on the charge of harming the President.
The magistrate court pronounced Hamamreh's sentence in issue number 128/2012 charging him with harming the President's image, speaking against him, defaming him, and publishing material likely to spread seeds of hatred.
Prosecutor Awni Al-Barbarawi confirmed that a sentence was pronounced against Hamamreh, who denied the charges against him. The security services arrested Hamamreh shortly after the sentence was pronounced."
[The above photograph was published on Hamamreh's Facebook page, showing Abbas alongside a photograph of an actor from the Bab al-Hara television series, with the caption: "Alike in every way!" Likewise it is noted that Hamamreh did not publish the photo but was tagged in it by a friend.]